Apple is expected to launch its Beats Music streaming service at next month's developers conference, but the tech giant has not been able to finalize deals with several of the major music labels yet. Originally, Apple tried to negotiate favorable deals with music labels that would allow the company to sell Beats Music for $2 to $5 less per month than the industry standard $10. Meanwhile, Jay Z's new streaming service, Tidal, claims its deals give artists four times the royalty rate of Spotify.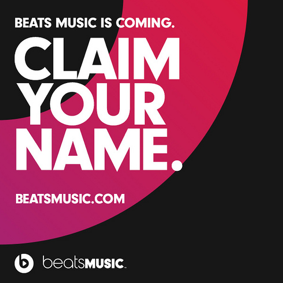 Apple's highly anticipated Beats Music should be launching sometime this year, but one source told Billboard they weren't convinced the company could secure the music deals in the next few weeks. On the other hand, another source said that if any company could pull it off, it would be Apple because of its established reputation for selling music and generating revenue for artists. Apple acquired Beats Music for $3 billion last year.
Even though the streaming service likely won't be priced any lower than $10, it does have a couple of unique advantages in the streaming competition. The service will likely be included in an iOS update, so it would already be on millions of Apple phones and tablets. Beats co-founders Jimmy Iovine and Dr. Dre, who are both still working with Apple on the project, have emphasized the upside of human curators making playlists.
Apple doesn't need a profit from Beats Music; it wants a market share. That's why Apple was trying to lower the price.
Tidal, on the other hand, has a very different goal. The company claims to pay at least $0.024 per stream, while Spotify could pay as little as $0.006 per stream. According to The Verge, "By paying a far more generous rate, Tidal may be heading in the opposite direction from Apple, ignoring market share and attempting to force streaming services and the labels to cut artists a bigger slice of the pie instead."
Related:
Rival Music Services Say Apple's App Store Pricing is Anticompetitive, The Verge, 5/6/15
Topics:
Acquisition
,
Apple
,
Beats Music
,
Curation
,
Dr. Dre
,
Industry Standard
,
Internet
,
Jay-Z
,
Jimmy Iovine
,
Licensing
,
Market Share
,
Music
,
Musician
,
Price
,
Profit
,
Record Label
,
Royalties
,
Song
,
Spotify
,
Streaming
,
Streaming Service
,
Subscription
,
Tidal