Belt-tightening has paid off in a big way at Meta Platforms, whose stock rocketed by as much as 19 percent due to a combination of "improving conditions" and news of a $40 billion buyback plan. The company forecast Q1 revenue of as much as $28.5 billion — which is more than first quarter earnings in 2021, right before a change in Apple's privacy rules detrimentally impacted ad-reliant social platforms. In Q4, Meta reported its third consecutive quarter of declining sales but still amassed a net profit of $4.7 billion on revenue of $32.2 billion, down 4.5 percent year-over-year.
"The company has begun to see a path to recovery after using artificial intelligence tools to improve ad-targeting and improved user engagement with its short-form video product, Reels," The Wall Street Journal reports, noting a 27 percent improvement in stock performance so far this year. Meta in November initiated layoffs of some 11,000 employees — about 13 percent of its global workforce.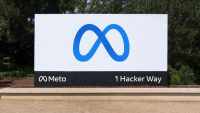 Meta's Q4 net profit, while below the $6 billion FactSet was floating (and down 55 percent year-over-year), was still an improvement over Q3, a feat that "snapped a streak of three quarters in which Meta's profit had retreated from the preceding quarter — a slump the company hadn't experienced in a decade," WSJ writes.
"Facebook just reached the milestone of 2 billion daily actives," Meta founder and CEO Mark Zuckerberg said in an earnings release that touted "our management theme for 2023 is the 'Year of Efficiency," with references to being a "stronger and more nimble organization."
Major growth drivers are "our AI discovery engine and Reels," according to Zuckerberg. In October, Meta chief marketing officer and VP analytics Alex Schultz said  "improvements to Facebook's algorithms and the computing systems on which they run" accounted for as much as "a 20 percent gain in time spent in Reels consumption."
Meta reported a Q4 operating loss of $4.279 billion for its Reality Labs division, which VentureBeat points out "reminds us that Mark Zuckerberg's vision of the metaverse is still very expensive." Revenue for the VR unit was $727 million for the quarter, down from $877 million the same period in 2022.
"It's worth noting this was the first holiday-selling season since Meta increased the base price of its Oculus Quest 2 headsets by $100 to $400 back in August 2022," VB notes.
But overall, it was one of Meta's better weeks in recent memory. As reported by The New York Times. a federal judge in California ruled against the Federal Trade Commission's bid to stop the company from acquiring virtual reality startup Within, maker of the VR fitness game "Supernatural."
Related:
Facebook-Parent Meta Announces $40 Billion Stock Buyback, CNBC, 2/1/23
Meta Posts $4.2 Billion Restructuring Charge, The New York Times, 2/1/23
FTC Loses Antitrust Challenge to Facebook Parent Meta, The Wall Street Journal, 2/1/23
Mark Zuckerberg Says Meta Is Making This the 'Year of Efficiency', The Verge, 2/1/23
Topics:
Advertising
,
Alex Schultz
,
Algorithm
,
Apple
,
Artificial Intelligence
,
Earnings
,
Facebook
,
Facebook Reels
,
FactSet
,
FTC
,
Instagram Reels
,
Mark Zuckerberg
,
Meta Platforms
,
Metaverse
,
Oculus Quest 2
,
Privacy
,
Reality Labs
,
Social Media
,
Stock
,
Supernatural
,
Video
,
Virtual Reality
,
VR Headset
,
Within