The Roku and Tubi streaming platforms are the first partners for Warner Bros. Discovery's new FAST channels, helping WBD CEO David Zaslav's promise that the company would be "aggressively attacking" the free, ad-supported streaming TV market in 2023. This spring the WBD FAST channels will launch on the Roku Channel, which will additionally add another 2,000 hours of WBD on-demand programming, via more than 225 ad-supported titles. Tubi, which is owned by Fox Corporation, began introducing WBD content this week, with plans to add three new FAST channels — WB TV Family, WB TV Reality and WB TV Series.
The new Roku and Tubi offerings will rely on a library of WBD programming. In December, WBD said it was removing a sizable library from HBO so they could be used to fuel new third-party FAST licensing deals. The Roku VOD catalog will also feature content from WBD's channel lineup, including HGTV, Discovery Channel, Food Network, Warner Bros. Television, HBO and HBO Max.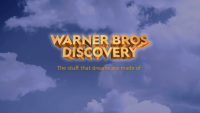 Tubi has plans to add another 11 other WBD FAST channels targeting genres such as lifestyle, classic movies, weddings, education and mysteries, writes Variety. "It appears that The Roku Channel and Tubi are getting largely similar content under their respective deals, though the latter has already released specifics in terms of channel branding and timing," says Fierce Video.
In announcing the deal, Warner Bros. Discovery president of content sales David Decker described Roku and Tubi as "cutting edge" and "incredible" clients with whom the company is interested in expanding its existing relationship. It appears for now the deal is limited mainly to the U.S.
Tubi's chief content officer Adam Lewinson said WBD "has a catalog that TV lovers can't get enough of," while Roku VP programming Rob Holmes noted "the rapid expansion of premium content on FAST is a win for both the viewer and content owner, as well as advertisers looking to reach these audiences through well-known programming."
Concurrent with its entry in the FAST sector, WBD is "also gearing up to debut a merged HBO Max-Discovery+ platform starting in the U.S. this spring," reports Variety, noting that "the company hasn't announced details on pricing, packaging or a name although 'Max' has emerged as the leading contender."