At its Brandcast Upfront event, YouTube introduced the concept of 30-second unskippable ads for top-performing YouTube content on TVs, drawing comparisons to the linear commercials of old. The company is also starting to test "Pause Experiences," which are commercials that play on TV screens when viewers pause content. YouTube touted its massive television reach, citing December Nielsen data indicating more than 150 million unique viewers of YouTube and YouTube TV on television sets in the U.S. That data allowed YouTube to claim title to America's No. 1 most-watched streaming service on TVs.
At its Upfront at New York's Lincoln Center, YouTube CEO Neal Mohan said the data represents a "seismic shift" in the way people are viewing video content, noting more viewers than ever are watching YouTube "on the biggest screen in their home."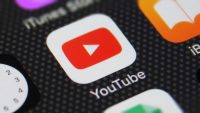 In April YouTube was, per Nielsen, "one of the only streamers to see month-to-month growth," YouTube said in a blog post touting its creator stars. "Viewers — especially younger viewers — no longer make a distinction between the kind of content they're watching. When they turn on the TV, they want everything they love in one place," Variety quoted Mohan saying.
The company's presentation also showcased YouTube's exclusive NFL Sunday Ticket package for out-of-market games, which begins this fall. NFL commissioner Roger Goodell appeared at the YouTube Brandcast session, joined by college footballer Donald De La Haye, now a YouTuber known as Deestroying.
The YouTube/NFL partnership is leveraging the power of MrBeast — YouTube's No. 1 individual creator, with 153 million subscribers — who will create original behind-the-scenes football content. Mary Ellen Coe,  YouTube's chief business officer, said attendees of the company's Brandcast event will all receive complimentary Sunday Ticket 2023 season access.
As for the unskippable ad units, "YouTube says viewers will see a single 30-second ad instead of two consecutive 15-second ads, though that doesn't mean that those shorter ads will be disappearing entirely," writes The Verge, noting the longer, must-watch ads will be "available to advertisers via YouTube Select, a curated advertising platform that targets the top five percent of YouTube content."
YouTube says 70 percent of YouTube Select impressions are seen on TVs, making it an ideal platform for the longer-form creative on the big screen, which "aligns with your objectives, and allows for richer storytelling," the company said.
YouTube recently began a crackdown against ad blockers, and is "experimenting with pop-up messages that state 'Ad blockers are not allowed on YouTube,' encouraging viewers to instead subscribe to YouTube Premium for an ad-free experience," according to The Verge.