YouTube, which recently launched YouTube Red, a $9.99/month subscription service, now aims to obtain streaming rights to TV series and movies. According to unnamed sources, YouTube executives are leveraging the relationships of parent company Alphabet's Google Play to set up meetings with Hollywood studios and production companies. The company has already committed to creating original content, starring its own celebrities such as PewDiePie. By obtaining streaming rights, YouTube will turn up the heat on rivals Netflix, Amazon and Hulu.
The Wall Street Journal reports the YouTube executives leading negotiations are former MTV programming chief Susanne Daniels and former Netflix content executive Kelly Merryman, both of whom report to YouTube chief business officer, Robert Kyncl, another former Netflix executive.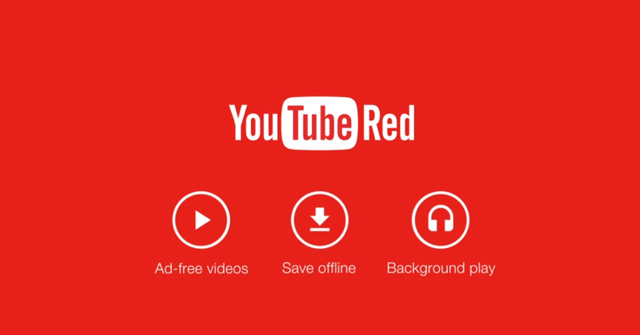 "I see YouTube as a legitimate threat to Netflix and Amazon and Hulu," says Greycroft Partners' Mark Terbeek. "YouTube's dominance in short-format video, its global reach and its technical prowess give it a seat."
Sources say that YouTube is focusing on licensing new material, which could be streamed exclusively on YouTube Red, "or could be released through traditional channels like movie theaters, cable networks and DVDs alongside the YouTube subscription service."
Netflix, Amazon and Hulu have a major head start in signing streaming rights deals, and some of those are exclusive; Hulu recently inked a deal with Viacom for exclusive streaming video on-demand rights to "Inside Amy Schumer" and other Comedy Central shows.
By upping the ante, YouTube could cause a rise in prices or make exclusive deals more attractive. Big money is already being spent: Hulu plans to double spending on content, to $1.5 billion this year, putting it on par with Amazon. Netflix is also expected to up its spending on content, nearly 18 percent, to $3.3 billion, says RBC Capital Markets analyst David Bank.
And there's already more competition on the horizon: Comcast just launched its Watchable online-streaming service, and Verizon is working on a free, ad-supported streaming video service called go90.
Topics:
Alphabet
,
Amazon
,
Comcast
,
Comedy Central
,
David Bank
,
go90
,
Google
,
Google Play
,
Greycroft Partners
,
Hulu
,
Inside Amy Schumer
,
Kelly Merryman
,
Mark Terbeek
,
MTV
,
Netflix
,
On Demand
,
PewDiePie
,
RBC Capital Markets
,
Robert Kyncl
,
Streaming
,
Susanne Daniels
,
Verizon
,
Video
,
VOD
,
Watchable
,
YouTube
,
YouTube Red