A recent study by Hunter Qualitative Research, commissioned by Defy Media, determined that millennials prefer video available via YouTube and other digital venues as compared to traditional television because they find the content to be more relevant and enjoyable. Digital content also feels more real to them. The study, conducted in the fall of 2014, found that consumers 13-24 years of age spend 11.3 hours watching free online video in a typical week. The same group watches a weekly average of 8.3 hours of regularly scheduled TV.
"A major factor driving Internet-video consumption among millennials, per the study: 62 percent of survey respondents said digital content makes them 'feel good' about themselves vs. 40 percent reported for TV," explains Variety.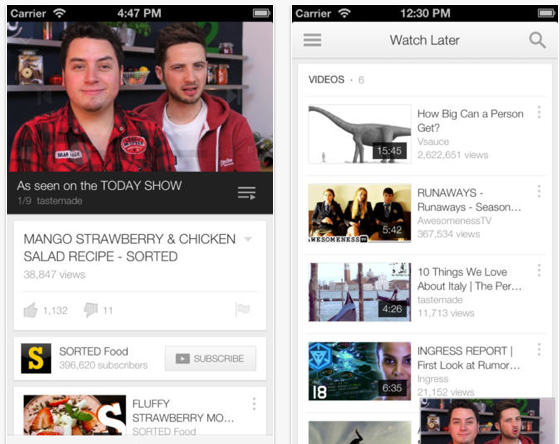 "According to the survey, 67 percent of millennials said digital delivers content they can relate to vs. 41 percent for TV, and 66 percent said they turn to digital content to relax vs. 47 percent for TV."
Interestingly, this group of viewers also connects with digital content because it feels more real than today's television content.
"Digital video is not as canned — it makes millennials feel better about who they are," said Keith Richman, president of Defy Media, a company that produces content targeting millennials.
A variety of research suggests that YouTube stars such as PewDiePie, The Fine Bros. and comedy duo Smosh are becoming more popular among teens than today's movie, TV and music celebrities.
"Affinity for YouTubers extends to purchasing influence, the Defy study found. About 63 percent of millennials said they would try a product or brand recommended by a YouTube personality, versus only 48 percent who said the same about a TV or movie star," reports Variety.
"Meanwhile, 76 percent of the survey's respondents said videos on YouTube and similar sites are 'entertaining' compared with 55 percent for free online TV offerings from broadcast and cable networks. And 63 percent said TV has too many ads, compared with 41 percent who said the same for Internet content."