The Washington Post is unrolling a new "lightning-fast" mobile website based on Google's Progressive Web Apps that loads pages in under one second; the current mobile site loads pages in about three seconds. The goal is to create the fastest mobile news site possible, says chief technology officer Shailesh Prakash, who notes that 70 percent of the newspaper's digital traffic is from mobile devices. The Post plans to direct 10 percent of traffic to the new site now, segueing to a complete switch by the end of the year.
The Wall Street Journal quotes Prakash as saying that "the mobile Web is where the growth is. It's where the action is." He reveals that the mobile website is now "used far more frequently than The Post's app, with 63 percent of overall traffic using its mobile website specifically and 7 percent on the app."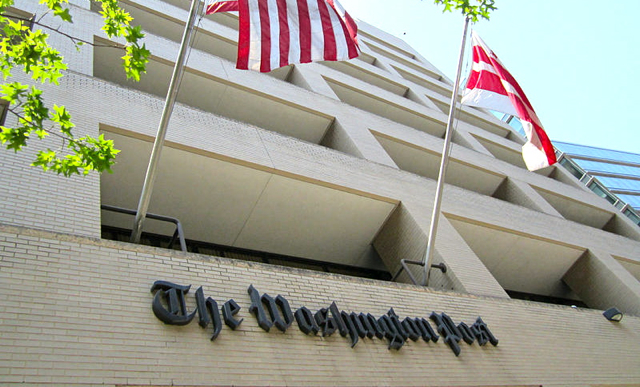 Speed makes a difference: Prakash reports that, in early tests, "users accessed five times more pages on the new version of The Post's site than they did on the current version."
When Amazon founder/chief executive Jeff Bezos purchased the publication in 2013, he stressed to executives the need for a speedier mobile Web experience. The company has also since "pursued an aggressive 'platform publishing' strategy through which it posts content to services such as Facebook and the Apple News app."
Advertising on the site will go on as usual, according to The Post chief revenue officer Jed Hartman, who said, "engineers figured out a way to ensure ads don't slow down the experience significantly."
Google's PWA technology, created by the Chrome team, "works by pre-loading content on users' devices in the background to ensure it's ready to display quickly as they move around the site." Websites are required to use HTTPS, a secure web technology.
PWA is just one of several projects Google is working on with the aim of improving the mobile Web's speed. One of those — which The Post also uses — is Accelerated Mobile Pages, which load more quickly "by stripping out code from their pages."
"At Google we are working hard to … build a better Web for the future," said Google Chrome executive Rahul Roy-Chowdhury. "As a result we are seeing a brand new era of Web development that is leading to an explosion of innovation with technologies like AMP and PWA."
The company is responding to numerous online publishers that want to speed up the time it takes to load pages; Google and Facebook are also encouraging publishers to "speed up their sites to keep consumers from growing impatient and navigating elsewhere."
Topics:
Accelerated Mobile Pages
,
Advertising
,
Amazon
,
Apple News
,
Apps
,
Chrome
,
Facebook
,
Google
,
HTTPS
,
Jed Hartman
,
Jeff Bezos
,
Mobile
,
Mobile Advertising
,
Mobile Websites
,
News
,
Progressive Web Apps
,
Publishing
,
PWA
,
Rahul Roy-Chowdhury
,
Shailesh Prakash
,
Smartphones
,
Social Media
,
The Washington Post