Wanda Cinema Line Corporation partnered with Dolby Laboratories to open 100 Dolby Cinema locations in China in the next five years. The first location — as of now unnamed — will open this spring. Dolby Labs combined its Dolby Vision and Dolby Atmos to create what it calls a "premium cinema offering for exhibitors and moviegoers that combines spectacular image and sound technologies with inspired design." Wanda will be the first cinema chain in China to install Dolby Cinema theaters.
According to The Los Angeles Times, the fact that "Wang Jianlin's Dalian Wanda Group" is bringing Dolby's high-end cinemas to China for the first time reflects "the growth of the Chinese cinema business and its increasing ties with American companies." The financial details of the deal weren't revealed.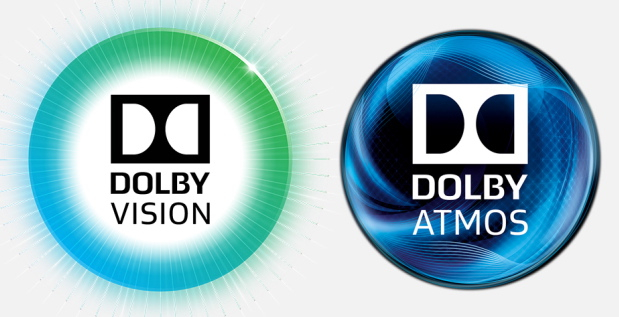 Wanda Cinema Line president John Zeng says he believes that "Dolby Cinema, with its award-winning sound and imaging technologies and inspired design, will provide Wanda Cinema patrons a movie-going experience that is unlike any other in China." As of the end of 2015, Wanda Cinemas was comprised of 2,133 screens in 240 theaters in over 110 cities nationwide.
Dolby Vision utilizes a laser projection system that delivers a high dynamic range (HDR) image, with "enhanced color technology and a color ratio." Dolby Atmos is the Dolby Labs sound technology, which is able to move audio around the theater, including overhead.
The combination of the two technologies, dubbed Dolby Cinema, has received awards, including the 2015 Red Dot Award for product design. Separately, Dolby Vision has received a 2015 award from the Hollywood Post Alliance, and Dolby Atmos was honored with technical achievement awards from the Hollywood Post Alliance and the Cinema Audio Society.
"Dolby's collaboration with Wanda Cinema Line marks a significant step in delivering the next-generation cinema experience on a global scale," said Dolby Laboratories president/chief executive Kevin Yeaman.
The global outreach has already begun. Last year, Dolby and AMC announced they would debut 100 theaters over the next decade. LAT reports that Dolby Cinema locations have also been opened in European countries such as the Netherlands, Spain and Austria.
Wanda, which bought AMC Theaters in 2012, is the biggest theater owner in the world. The company also recently bought Legendary Entertainment, one of the companies that produced "The Dark Knight," "Jurassic World" and "Godzilla."
Topics:
AMC
,
Austria
,
China
,
Cinema Audio Society
,
Dalian Wanda Group
,
Dolby
,
Dolby Atmos
,
Dolby Cinema
,
Dolby Laboratories
,
Dolby Vision
,
Godzilla
,
HDR
,
High Dynamic Range
,
Hollywood Post Alliance
,
HPA
,
John Zeng
,
Jurassic World
,
Kevin Yeaman
,
Legendary Entertainment
,
Netherlands
,
Red Dot Award
,
Spain
,
The Dark Knight
,
Wanda Cinema Line
,
Wang Jianlin