Walmart and TikTok partnered to create a shoppable one-hour live-stream event let week — the Holiday Shop-Along Spectacular — that allowed TikTok creators to feature Walmart fashion items that users can buy without leaving the app. This is the first time that TikTok has hosted such a shoppable live stream in the U.S. Following the event, the items will continue to be featured and available for sale on Walmart's TikTok page. Walmart is not sharing revenues with TikTok. Meanwhile, Instagram is also bringing shopping to Reels.
CNBC reports that Walmart chief marketing officer William White stated that the TikTok event "gives us a new way to engage with users and reach potential new customers, while bringing our own brand of fun — with the help of fashion-loving TikTok creators — to the platform."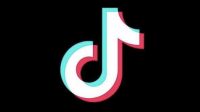 Other companies that have launched shopping products include Google's R&D Shoploop, Amazon Live, where hosts talk about and demonstrate items sold on Amazon, and Facebook, which is emphasizing shopping on its platform as well as WhatsApp and Instagram.
But, notes CNBC, "shoppable livestreams, akin to QVC, have struggled to take off in the U.S., despite their strong popularity in Asia" and the Walmart-TikTok "test run indicates they see opportunity and momentum in the space and want to make a mark early on."
"If you're watching a TikTok video and somebody's got a piece of apparel or an item on it that you really like, what if you could just quickly purchase that item?" said Walmart chief executive Doug McMillon on CNBC in October. "That's what we're seeing happen in countries around the world. And it's intriguing to us, and we would like to be part of it." Last year, TikTok made its first moves into e-commerce, with Levi's being "among the first" to use its Shop Now feature.
Engadget reports that the "hour-long Holiday Shop-Along Spectacular will have TikTok creators like dancer Michael Le participate in a social media fashion show." It reports that the partnership was inspired by Walmart's recent efforts to invest in TikTok. While the live-streamed event is "relatively new ground" for TikTok, it notes, "outlets using Shopify can create their own TikTok ad campaigns."
Elsewhere, Engadget states that Instagram is "officially bringing its shopping features to Reels, just four months after the feature first launched … [making] the feature widely available. Reels can now allow users to view product tags and buy specific products in the video, while "video makers can also use tags specifically for branded content."
Facebook "has made shopping features prominent placement in Instagram, and just introduced a shopping cart feature for WhatsApp … [and is also] encouraging business owners to turn their pages into online storefronts."
Topics:
Amazon Live
,
App
,
Doug McMillon
,
E-Commerce
,
Facebook
,
Google
,
Google Research
,
Instagram
,
Instagram Reels
,
Levi's
,
Live Streaming
,
Michael Le
,
QVC
,
Reels
,
Retail
,
Shop Now
,
Shopify
,
Shoploop
,
Shoppable Videos
,
Shopping Cart
,
Social Media
,
TikTok
,
TikTok Creators
,
Video
,
Walmart
,
WhatsApp
,
William White