Facebook took the offense against Apple for its new policies limiting personalized ads on its products, stating that this would disproportionately hurt small businesses that rely on such ads. It pointed to internal research that found small businesses earned 60 percent less without access to targeted advertising. Facebook vice president for ads and business products Dan Levy called Apple's move anticompetitive, benefitting the company's own profits at the expense of not just small businesses but also app developers.
The Washington Post reports that Facebook promoted its opposition with a new website and full-page ads. Apple stated the change, which requires customers to opt into ad tracking, is meant to improve privacy. Apple senior director of global privacy Jane Horvath wrote human rights groups that, "privacy-focused ad networks were the universal standard in advertising before the practice of unfettered data collection began over the last decade or so."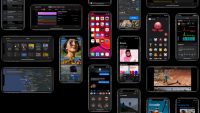 Apple's latest operating system, iOS 14, sends iPhone and iPad owners messages if they "would like to give specific apps permission to track them across the Web via a personalized 'identifier for advertisers', the IDFA. Until iOS 14, Apple's default setting was to let app developers track users. In August, when Apple first made the change, Facebook said that it "would render its off-platform ad network so ineffective that it may not make sense to offer it to developers at all."
Engadget reports that the Coalition for App Fairness, a group of app developers including Epic and Spotify that came together in September to oppose Apple and Google app store policies, just added a high-profile member. The trade group Digital Content Next (DCN) "represents a variety of media publishers across the United States, including The New York Times and The Financial Times."
The coalition has a "code of conduct" it wanted Apple and its ilk to follow, which includes that developers should not have to pay "unfair, unreasonable or discriminatory fees" and "shouldn't be forced to use an exclusive app store." Apple responded by lowering app fees to 15 percent for developers that make less than $1 million a year. The press release can be found here.
NYT reports that, "for years, signs of discord have brewed between Facebook and Apple … but now Apple is making changes that threaten Facebook's business — and the fight has intensified." In addition to the full-page ads, Facebook "said it would provide information for an antitrust suit against Apple filed by Epic Games … so that the court would understand 'the unfair policies that Apple imposes'."
Apple software head Craig Federighi stated, "we need the world to see those arguments for what they are: a brazen attempt to maintain the privacy-invasive status quo," adding that Facebook simply needs to give users a choice on whether or not they want to be tracked.