As Facebook parent company Meta Platforms continues its planned evolution to the metaverse, observers have begun asking about Instagram. Acquired in 2012, the photo and video-sharing platform may be finding the accommodations that help it with advertisers hurt it with younger users gravitating to TikTok and Snapchat. While Meta doesn't break out numbers for Instagram, the "family of apps" of which Instagram is a member generated $32.8 billion in Q4 revenue, all but $155 million of it from advertising, according to earnings released Wednesday. That's an 18 percent improvement over Q4 2020.
Ad impressions delivered across the family of apps increased by 13 percent in Q4, year-over-year, and 10 percent for the full year. Instagram users "lately find themselves opening the app to a 'Home' feed of mostly ads and 'suggested posts,'" writes The Wall Street Journal, inferring that is not a good thing.
Instagram chief Adam Mosseri addressed the issue, showing in a Story post "a user asking why the platform has suddenly been adding 'so much stuff,' lamenting, 'Instagram used to be simple.' In response, Mr. Mosseri agreed his platform has added too much over time and needs to simplify," WSJ reports.
Citing "an analysis of respective ad managers" WSJ reports "Snapchat reaches about 17 percent more young people age 13 to 24 on average in the U.S. than Instagram does," adding that a recent survey by Piper Sandler "showed teens voting Instagram as their favorite app declined from a peak of 35 percent in the fall of 2019 to 22 percent over the two-year period."
At one point, analysts looked to Instagram to "be Meta's key growth driver over the next few years," WSJ says, citing a December report suggesting Instagram had grown its monthly active user base 100 percent since June 2018, while a different study posited only 32 percent growth for Facebook during the same timeframe.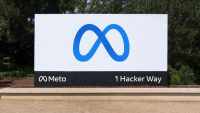 "In some ways, Facebook's broad net is what caused younger Facebook users to flee," WSJ writes. Facebook averaged 2.91 billion MAUs (and 1.94 billion DAUs) in 2021, according to the company's Q4 earnings release. While that represented only 4 percent annual growth, the number is huge. Statista estimates that as of this month, Instagram has about a billion MAUs, most of them in the U.S., and overwhelmingly in the 18-34 age range.
"It is a delicate balance investors would be wise to weigh as Meta shifts to a new reporting structure that will spotlight the growth of its newer metaverse ambitions," WSJ says. "Meta's AR and VR ambitions come with a significant price tag: Meta's Reality Labs unit lost $10.2 billion last year, the company revealed as part of its Q4 2021 earnings report, the first to break-out Reality Labs as a separate business unit," writes Protocol. In 2020, Reality Labs lost about $6.6 billion.
But Meta appears to have the money to burn. Annual revenue was just under $118 billion, a whopping 31 percent increase over 2020. Income was $46.7 billion, a better than 35 percent gain. Meta reports the average price per ad increased by 6 percent for Q4 year-over-year, and said for the full year 2021, the average price-per-ad increased by 24 percent, while ad impressions increased by 10 percent.
Related:
Instagram May Soon Add an Option to Make 90-Second Long Reels, Business Insider, 2/2/22
Why These Influencers Are Breaking Up With Instagram, BuzzFeed News, 2/2/22