Vrse, a virtual reality content company headquartered in Los Angeles, recently brought on former Rdio chief executive Drew Larner as its chief operating officer. The company has also drawn investment from Andreessen Horowitz, Live Nation, Vice Media and Annapurna Pictures. It's all about creating content that goes beyond gaming, notes chief executive Chris Milk. To that end, the company plans to produce its own content, through Vrse Works, and distribute its own and others' through the Vrse app for VR headsets.
Re/code notes that, although Larner is a novice in the VR arena, his previous experience includes movies and technology as an advisor to startups Kazaa and Skype before becoming chief executive of music streaming service Rdio.
Vrse, which also has offices in New York and London, has created mini-documentaries that have garnered a fair amount of attention, among them "Waves of Grace" and "Clouds Over Sidra," produced in partnership with the United Nations.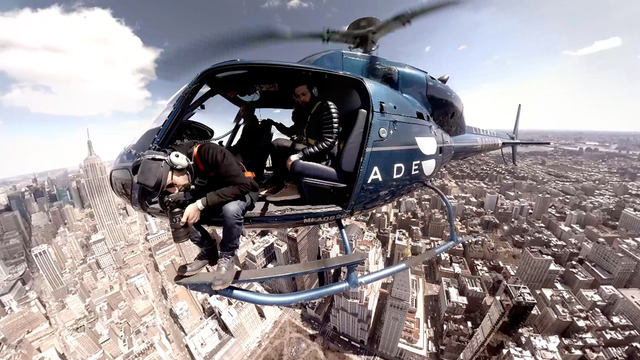 "I want to engage an audience on a deeper human level than any other medium that has reached them," Milk told Re/code in an interview. "Ultimately, what we're talking about is a medium that disappears, because there is no rectangle on the wall, and there is no page you're holding in your hand. It feels like real life."
Vrse wants to create the kind of VR content that will, says Re/code, "be associated in consumers' minds with all types of premium content, documentaries being just one of them." Larner believes that the key to the company's growth in regards to content is to continue creating partnerships as it already has with well-known brands and content creators like The New York Times, Nike and Beck.
Vrse isn't the only company aiming at filling the VR content pipeline. Disney, among other investors, put $65 million into cinematic VR company Jaunt, and other startups such as Vrideo and Penrose Studios are also entering the space.
"The format of virtual reality is going to continue to evolve," says Milk. "What we'll have in five, 10, 15 years is not going to look much like what we have now. It's going to be driven by creatives that are actively working on how to figure out the creative problems."
Topics:
Andreessen Horowitz
,
Annapurna Pictures
,
App
,
Beck
,
Chris Milk
,
Clouds Over Sidra
,
Disney
,
Drew Larner
,
Jaunt
,
Kazaa
,
Live Nation
,
Nike
,
Penrose Studios
,
Premium Content
,
Rdio
,
Skype
,
The New York Times
,
United Nations
,
Vice Media
,
Virtual Reality
,
VR App
,
Vrideo
,
Vrse
,
Vrse.works
,
Waves of Grace