Vimeo is providing filmmakers with movies at the Toronto International Film Festival the opportunity to have their films viewed by larger audiences through online streaming. Vimeo is offering a $10,000 advance to filmmakers who agree to feature their movies exclusively on the site for 30 days. With consumers increasingly turning to their mobile devices for viewing movies, the partnership may prove profitable for emerging filmmakers.
"As much as we want to bring great content to audiences, we also want to demonstrate the flexibility of our platform," says Kerry Trainor, chief executive of Vimeo, a unit of IAC/InterActiveCorp. The deal with the film festival "is about furthering the conversation" about online film distribution, according to Trainor.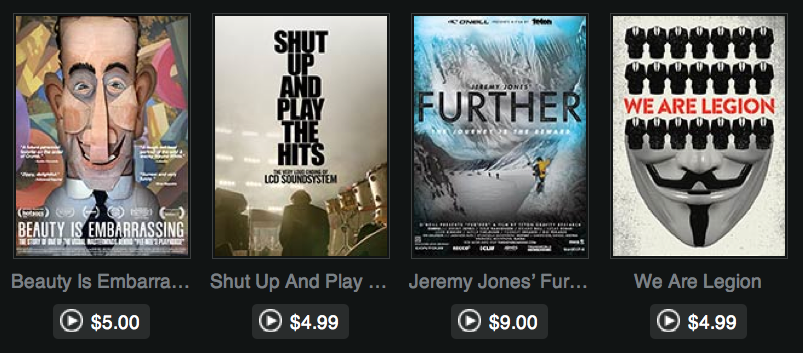 Movies are currently the most popular content viewed on tablets, according to a survey by digital entertainment tech firm Rovi Corp.
"A host of new 'multiplatform' distributors have entered the market in recent years, offering filmmakers 'day-and-date' releases, in which a movie is offered via cable platforms around the same time it hits theaters," explains The Wall Street Journal.
Actor Kevin Spacey, who spoke at the Edinburgh International Television Festival, applauds the blurring of lines between theatrical releases and content purchased online. "Give people what they want. When they want it. In the form they want it in. At a reasonable price. And they'll more likely pay for it than steal it," he suggested.
The Toronto Film Festival is one of the largest events where independent filmmakers can show their work. However, only 29 films were able to get deals with U.S. distributors last year. With Vimeo, this could easily change.
Movies on Vimeo on Demand from the festival will cost viewers $4.99 per stream.
"And once Vimeo recoups its $10,000 advance, any additional revenue will be split according to the site's terms: Filmmakers get a 90 percent cut of revenue, after transaction costs, compared with 70 percent on iTunes or about 50 percent with a cable operator," notes WSJ.
Topics:
Cable
,
Canada
,
Cinema
,
Distribution
,
Edinburgh
,
Exhibition
,
Fest
,
Festival
,
Film
,
Filmmaker
,
IAC
,
Independent
,
Indie
,
iTunes
,
Kerry Trainor
,
Kevin Spacey
,
Mobile
,
Movie
,
Multiplatform
,
On Demand
,
Revenue
,
Rovi
,
Scotland
,
Stream
,
Streaming
,
Tablet
,
Television
,
Theater
,
Theatrical
,
Toronto
,
TV
,
Video
,
Vimeo
,
VOD