The Acxiom Corporation, a marketing technology firm based in Little Rock, Arkansas, announced on Wednesday a new website that will offer consumers a chance to view some of the data that the company has collected about them. While the site is a step toward addressing the government's push for increased transparency from the data brokerage industry, critics believe it actually presents a rather sanitized look at data mining and marketing.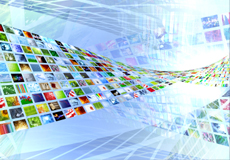 "Aboutthedata.com, at least in its initial incarnation, leaves out many data elements that Acxiom markets to its corporate clients — intimate details like whether a person is a 'potential inheritor' or an 'adult with senior parent,' or whether a household has a 'diabetic focus' or 'senior needs,'" reports The New York Times. "Without a more complete picture of industry practices, privacy advocates say, consumers cannot make informed decisions about whether to share personal information with companies."
"[Aboutthedata.com] does not give an accurate picture of how this works," said Jeff Chester, the executive director of the Center for Digital Democracy, a consumer group in Washington. "The language is so innocuous that the average consumer would think there's no privacy concern."
For the past several years, members of Congress and federal agencies such as the Federal Trade Commission (FTC), have been insisting that the data brokerage industry make its practices more transparent. Last year, the FTC issued a report on consumer privacy which recommended to Congress a law requiring more transparency for data brokers.
The new site sets Acxiom leading the industry in responding to the government's concerns. Julie Brill, a member of the FTC, described the Acxiom site as "a first step down this important road towards greater transparency."
Acxiom wanted to give consumers more control over their data, said Scott E. Howe, the company's chief executive. "The whole role of the consumer as another voice in the equation hasn't been heard effectively by folks who deal in data until now."
"Aboutthedata.com received mixed reviews on its opening day," notes NYT. "Some consumers, privacy advocates and data security specialists said that they had trouble logging in, or logged in only to find that no information was available about them. But mostly critics faulted the site for promoting data-driven marketing without explicitly describing some of Acxiom's more sophisticated consumer-tracking techniques."
"Consumers are not fully in control of their information until they can request Acxiom permanently delete their data and prevent the company from using their information for purposes other than marketing," said Senator Edward J. Markey, Democrat of Massachusetts, who opened an investigation into data brokers such as Acxiom last year. "I plan to continue my oversight and investigation into the data broker industry to make sure Americans know how this industry operates and consumers have power over their own information."