ViacomCBS is teaming up with software and data company VideoAmp to develop a new advertising tracking and audience-measurement tool for linear and digital television programming. The move comes as networks and other content providers express increasing dissatisfaction over the methodologies of longtime industry measurement stalwart Nielsen, which media outlets claim has failed to accurately gauge viewers who have shifted from linear viewing to streaming on demand. Last month, Nielsen's accreditation was suspended by the Media Rating Council.
"Our vision is that of a multi-currency future," ViacomCBS chief operating officer of ad revenue John Halley told Variety, which quoted him as saying that "traditional measurement companies like Nielsen and Comscore 'are going to be part of a large re-imagining of the measurement ecosystem' that will see different types of methodologies utilized 'depending on the needs of the advertisers.'"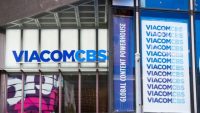 Founded in 2014, VideoAmp combines data from set-top boxes with automated content recognition from smart TVs. In announcing the collaboration, the companies said the unified data provides a "deduplicated view of media delivery and advertising performance against any audience across traditional TV, streaming video, and digital media," according to Deadline.
For many decades Nielsen has been the gold standard for how the television industry measures audience and ad viewership. While Deadline reports "Nielsen isn't going anywhere," and notes "the friction it is experiencing with large network partners is a cyclical phenomenon that has existed since the earliest days of the TV medium," the media outlet nonetheless stressed "the urgency around developing updated measurement solutions" as a result of on-demand and OTT streaming.
Nielsen CEO David Kenny recently issued a public letter stating the company understands "that we need to move faster in advancing our measurement because the audience itself is moving faster," Variety reports. Among the ways in which Nielsen is addressing its challenges, it will in January 2022 begin incorporating measurement of broadband-only (BBO) homes as part of its new comprehensive solution, dubbed Nielsen ONE.
Topics:
Advertising
,
BBO
,
Broadband Only
,
CBS
,
Comscore
,
David Kenny
,
John Halley
,
Measurement
,
Media Rating Council
,
MRC
,
MTV
,
Networks
,
Nickelodeon
,
Nielsen
,
Nielsen ONE
,
OTT
,
Smart TV
,
STB
,
Streaming
,
SVOD
,
Television
,
TV Ratings
,
ViacomCBS
,
Video
,
VideoAmp