Ultra high-definition TV prices are plummeting as more models enter the market, and many of those models will be revealed at CES in Las Vegas this week. When Ultra HDTVs first entered the market, prices ranged from $9,000 to $25,000, yielding little interest from most consumers. Now, many of them have seen prices slashed to just a couple thousand dollars, and those price reductions — combined with more options in the market — are drawing the attention of potential buyers.
According to The Wall Street Journal, companies like Sony and LG are selling UHDTVs "for as low as $3,000, down from $4,500 a few months ago." Some lesser-known brands from China, the article adds, are selling sets for less than a grand. Engadget also reports that Polaroid is getting ready to sell 4K sets for $1,000.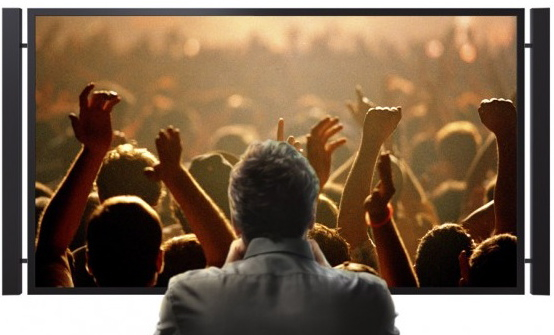 "Even at that small fraction of the television market, the volume is surprising because of the lack of content," suggests WSJ. "Most widely used sources of video — such as cable and satellite networks and Blu-ray discs — support only high-definition resolution, in part because 4K images generate a lot more data."
There are, however, chips that can adapt HD content to improve the quality enough so that it's noticeable on 4K TVs.
"The arrival of 4K TVs in stores and in some peoples' homes should be thought of as the first phase of more substantial evolution of television," according to GigaOM. The article says UHD is a "roadmap" for improving TV image quality "for years to come."
4K, it says, is the "advanced guard of UHD" that will open the door for content and service providers to offer "better and better consumer experiences over time without breaking the bandwidth bank."
Topics:
2014
,
4K
,
Bandwidth
,
Blu-ray
,
Cable
,
CEA
,
CES
,
China
,
Consumer
,
Consumers
,
Content
,
Data
,
Electronics
,
Film
,
HD
,
HDTV
,
Hi-Def
,
High Definition
,
Las Vegas
,
LG
,
Model
,
Movie
,
Movies
,
Polaroid
,
Prices
,
Pricing
,
Resolution
,
Satellite
,
Show
,
Sony
,
Television
,
Trend
,
TV
,
UHD
,
UHDTV
,
Ultra
,
Video
,
Wall Street Journal