In an effort to reassure advertisers that their messaging won't wind up in a "hellscape," Twitter has teamed with ad tech firms DoubleVerify and Integral Ad Science (IAS) on a third-party brand safety and suitability initiative. The program, which allows companies to analyze surrounding content and make filtering choices, will initially roll out in the U.S. The move comes in the wake of reports of advertiser unrest at Twitter since Elon Musk took control, though at least one outlet reports that more companies than ever (though smaller ones) are alighting at the blue bird's nest, "sensing a pricing opportunity."
The program "allows brands to analyze the content adjacent to — primarily tweets above and below the ad — all types of ads, including promoted tweets," according to TechCrunch, noting "companies can also use Twitter's adjacency control tools to fine-tune their campaign to filter out keywords."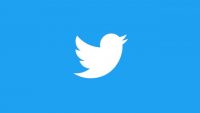 It remains unclear "how the social media platform will package this up," says TechCrunch, adding that "DoubleVerify and IAS will have access to real-time data from Twitter to measure ad performance, we understand."
In an announcement, Twitter head of brand safety AJ Brown said the company is "committed to promoting a safe advertising experience for people and brands" as per Global Alliance for Responsible Media (GARM) standards.
Opening what sounds like at least some ancillary streams off Twitter's data firehose following a crackdown on third-party apps is, per TechCrunch, a sign that "Twitter is concentrating on developer initiatives that could bring in revenue — and arguably, much-needed revenue at that."
"Companies including Kraft Heinz, Nestle, Coca-Cola, and Best Buy" — presumably former advertisers — "didn't spend any ad money on the platform in December," TechCrunch writes, adding that "The Information reported Twitter's fourth-quarter revenue fell by 35 percent year on year."
DigiDay paints a somewhat brighter picture, noting that "the ongoing Twitter saga isn't entirely bad news," sourcing MediaRadar for news that "the total number of Twitter advertisers increased during the last three months of 2022," when "the ad-tracking firm found that Twitter had 3,700 U.S. advertisers in the fourth quarter compared to 3,000 in the third quarter," although the spends have been "inconsistent."
News of the brand safety program comes as Musk stares down his first interest payment on the $13 billion Reuters says the Tesla boss borrowed from banks including Morgan Stanley and Bank of America to close the Twitter deal. That bill may come due as early as this month, according to Business Insider, which says "the company's dire financial situation means it faces risks including bankruptcy."
Chapter 11 could indeed be a lifeline for Musk. Companies including GM, Marvel and Texaco all bounced back from Chapter 11, and even Apple "was on the verge of going bust in 1997" though it managed to avoid having to file, writes Investopedia.
Topics:
Advertiser
,
Advertising
,
AJ Brown
,
Apple
,
Bank of America
,
Bankruptcy
,
Best Buy
,
Chapter 11
,
Coca-Cola
,
DoubleVerify
,
Elon Musk
,
Filter
,
GARM
,
GM
,
IAS
,
Integral Ad Science
,
Kraft Heinz
,
Marvel
,
MediaRadar
,
Morgan Stanley
,
Nestlé
,
Revenue
,
Safety
,
Social Media
,
Texaco
,
Tweet
,
Twitter