Twitter hasn't kept up with other social media platforms with advertising offerings, say some critics, but newly reappointed chief executive Jack Dorsey hopes to buoy the company's fortunes with an array of new video advertising products. One of Twitter's major advantages from the advertiser's point of view is its emphasis on international, national and local live events. Whether Dorsey's bid to curry favor among advertisers works to appease Wall Street, however, remains to be seen.
The New York Times reports that Twitter barely made a showing at Advertising Week, and quoted digital ad agency 360i executive Matthew Wurst as noting that Twitter's limit of six-second ads doesn't allow agencies to use their 15 and 30 second ads. "Overall, there are bigger barriers to entry to working with Twitter than there are for Facebook and YouTube," he says.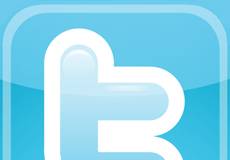 But Twitter did make major news at the event, with the announcement that professional video publishers and creators can allow marketers to run short ads before their clips; publishers keep 70 percent and Twitter gets 30 percent, a more generous arrangement than YouTube or Facebook's revenue share.
According to Variety, the updated Amplify service allows advertisers to run video ads against content automatically, "in a 'programmatic' fashion, based on preferred content categories."
"Twitter video is now open for business," said Twitter executive Baljeet Singh, who reports that 90 percent of video views on Twitter are now mobile. "We've heard some feedback that advertisers want more scale, and they want the process to be a lot easier."
Twitter says among the more than 50 media companies that have signed on to the new Amplify program are Fox Broadcasting, MTV, Univision, Food Network, Vox Media, Maker Studios, Fullscreen, BuzzFeed, Time Inc. and WWE. In Q4, Twitter will allow advertisers to buy space in the Moments section that pulls together multiple media elements.
NYT reports that, despite Twitter's new advertising products, "some Wall Street analysts worry that Twitter is already reaching the limit of ads that users will tolerate." Citi Research's Mark May says that, "Twitter would need to see large increases in both ad prices and user engagement to meet investors' expectations for revenue growth," which he considers unlikely.
Topics:
360i
,
Advertising
,
Advertising Week
,
Amplify
,
Baljeet Singh
,
BuzzFeed
,
Citi Research
,
Facebook
,
Food Network
,
Fox Broadcasting
,
Fullscreen
,
Google
,
Jack Dorsey
,
Maker Studios
,
Mark May
,
Matthew Wurst
,
Mobile Advertising
,
MTV
,
Revenue Sharing
,
Social Media
,
Time Inc.
,
Twitter
,
Twitter Amplify
,
Twitter Moments
,
Univision
,
Video
,
Video Advertising
,
Vox Media
,
Wall Street
,
WWE
,
YouTube