Toshiba announced that it is selling its memory-chip business, a major supplier to some of the world's top CE manufacturers, and expects to reach an agreement by the end of the month. Leading the race is a group including private-equity firm Bain Capital and tech companies such as Apple, Dell, Seagate, SK Hynix and Innovation Network Corp. of Japan. Insiders indicate the bid values Toshiba's chip business at $19 billion. Apple and Dell aim to keep the Toshiba unit as a viable supplier, while hoping it remains competitive with flash memory-chip leader Samsung.
Other bidders are in the race, including Western Digital. "At stake is control over a key building block in everything from smartphones to heavy-duty computing machines," reports The Wall Street Journal. Toshiba's chips are also used "in servers for cloud services, Internet-connected devices and other products, demand for which is on the rise."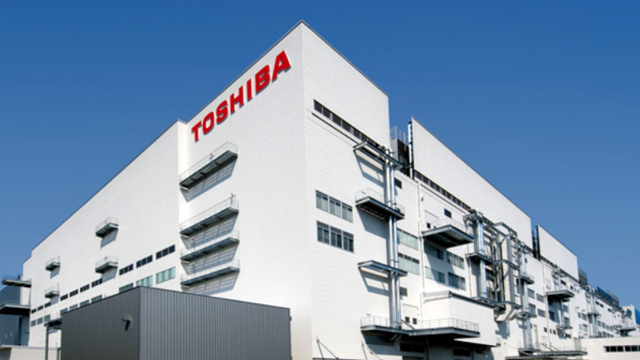 Toshiba needs to sign a deal soon, especially after experiencing significant losses with its Westinghouse Electric nuclear unit, which filed for bankruptcy in March.
"The Tokyo company has said it needs to sell the profitable memory unit to bring its shareholder equity back into positive territory by the end of its fiscal year in March 2018," notes WSJ. "Otherwise, its shares would face delisting under Tokyo Stock Exchange rules."
"This shows the dire situation that the flash memory industry is in with high prices and low availability over an extended period of time," explained Patrick Moorhead of Moor Insights & Strategy. "Companies need this storage to ship and sell products at a profit."
Topics:
Apple
,
Bain Capital
,
Bankruptcy
,
Cloud
,
Computers
,
Dell
,
Flash Memory
,
INCJ
,
Internet
,
Japan
,
Memory Chips
,
Mobile
,
Moor Insights & Strategy
,
NAND
,
Nuclear Power
,
Patrick Moorhead
,
Private Equity
,
Samsung
,
Seagate
,
Servers
,
SK Hynix
,
Smartphones
,
South Korea
,
Tokyo Stock Exchange
,
Toshiba
,
Western Digital
,
Westinghouse Electric