TikTok is testing the waters with a paid subscription mode for creators, joining Facebook, Clubhouse and others. Although TikTok remains tight-lipped about the experiment, it seems designed to keep TikTok influencers on the ByteDance platform rather than leaving for more lucrative pastures. Last week, Instagram announced a test allowing creators to charge from 99 cents to $99 per month for exclusive content, while Twitter in September debuted Super Follows, with rates of $2.99 to $9.99 per month. A creator with 13,000 followers that gets a 2 percent take rate at $4.99 per month can make $900 a month. YouTube and Snapchat also offer monetization options.
TikTok has been offering a variety of earning opportunities, including a $200 million Creator Fund in 2020 that lets its most popular users claim a slice of the company's revenue. In December, the service announced Creator Next, facilitating tipping and a virtual gifting program that allows creators to exchange digital "diamonds" for cash.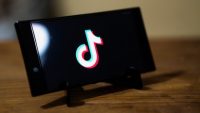 In September, TikTok began pushing out a Creator Marketplace, teaming influencers with brands. Each has eligibility requirements, which TikTok explains in Getting Paid to Create.
The programs have been successful; "some of the platform's most popular influencers and content creators make tens of millions of dollars, more than many of America's top chief executives" reports The Wall Street Journal. TikTok's foray into fee-based subscriptions, which WSJ says will roll out on a limited basis, and only in the U.S., will be one more monetization in a network the publication quotes as "always thinking about new ways to bring value to our community and enrich the TikTok experience."
Along those lines, TikTok is tweaking its experimental Stories feature by integrating Stories into its main feeds, For You and Following. Social Media Today calls this "a big shift from how TikTok Stories were initially presented in August last year, with Stories added to a new left of screen sidebar, giving them a dedicated space, but also shifting users out of the main feed experience."
In September 2016, Beijing-based ByteDance launched TikTok in territories outside China based on the premise of 15-second video clips, later expanding that to 60 seconds, then 3 minutes. Last year, TikTok announced it had surpassed more than one billion monthly users, achieving that benchmark faster than any social media platform.
To remain competitive, TikTok needs to continue expanding options by "catering to a range" of users and creators with different content and pricing options, writes Social Media Today, noting such progress "will ensure that can expand its appeal even further, while also increasing its ad surfaces."
Related:
TikTok Is Working on Avatars, Live Audio Streams, New Creator Tools and More, TechCrunch, 1/24/22