Premium large-format cinema projection platform IMAX will face new competition from THX, which plans to unveil its THX Ultimate Cinema this spring/summer at the Regency Westwood Village Theatre in Los Angeles. THX (founded by filmmaker George Lucas) is working with Cinionic, a cinema joint venture of Barco, CGS and ALPD. Cinionic offers a dual-Barco laser projection system that delivers 4K resolution images. Another competitor in the premium large format (PLF) space is Dolby Laboratories, which offers its Dolby Cinema experience.
SlashFilm reports that a consumer decides to see the PLF version based on the factors of the movie itself and if the theater chain offers features such as upgraded seats and "a noticeably better sound system."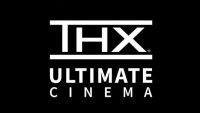 According to MovieTickets, there are 18 different types of "PLF experiences … not counting the THX brand or yet another new one from Sony that's also launching this spring." But among them, the THX name offers brand recognition, and it is more likely that consumers will choose a THX Ultimate Cinema over "brands you've never heard of like MJR Epic, Emagine, or Grand Screen."
THX's press release adds that the Regency Village Theatre has had "numerous upgrades to the sound system and acoustics," including "an increase in low-frequency power to yield a decrease in distortion and an increase in sound power, as well as the addition of curtains to improve the clarity and accuracy of the immersive multi-dimensional sound system." The Theatre also "complies with THX Certified Cinema standards."
THX and Cinionic partnered with "the exhibitor, acoustical consultants, and equipment installers to create a unique design package with architectural and technical requirements to address the audio and visual fidelity to ensure a superior cinematic experience." Cinionic's 4K RGB laser projector also boasts "high frame rate and high-dynamic range (HDR) and wide-color-gamut." According to its chief executive Wim Buyens, "Cinionic was founded to create a new visual standard that drives the industry forward."
THX and Cinionic aim to expand their PLF solution globally as well.