GoPro has joined forces with Roundtable Entertainment and Cinedigm to launch a new streaming service planned for a 2023 launch. The GoPro Channel will be among 30 streaming services offered by Cinedigm, a digital content distributor headquartered in Los Angeles, also home to multi-platform producer Roundtable. GoPro has more than 10 million subscribers to its official YouTube Channel, generating what the firm tallies to 3 billion views. The GoPro Channel will showcase original programming curated a library of sports and lifestyle videos — both professionally produced and user-generated content — in addition to new series produced by Roundtable.
GoPro's tiny cameras have become a veritable appendage of adventure-seekers worldwide, capturing thrilling moments, from free-diving beneath ice floes to airborne moves in flight suits. GoPro's YouTube channel has 10.6 million subscribers, generating what Cinedigm says in an announcement is more than 3 billion cumulative views.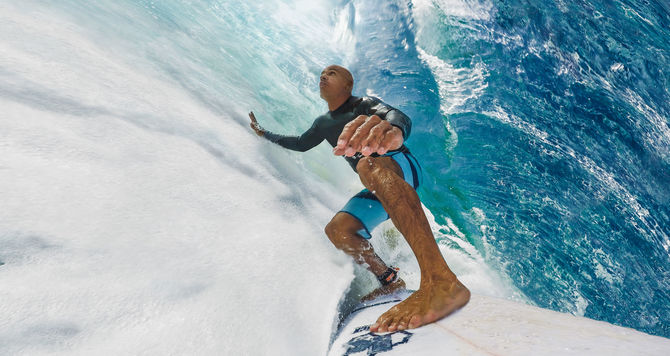 "Viewers will be treated to the wide range of sports and adventure content that GoPro is known for, including water, snow, air, and motor sports, as well as biking, skating, fishing, and some of the world's most breathtaking nature and lifestyle programming," the news release says.
"The new channel will be available as a FAST channel across different platforms, including connected TVs, mobile, web and other third-party platforms," writes Yahoo, which says "the collaboration will help GoPro expand its content catalogue to a vast audience and open up advertising opportunities that are likely to contribute to the top line."
GoPro's existing sponsor relationships include Red Bull and Monster Energy. Like the Meta socials and TikTok, GoPro offers an entrée to creator sponsorship, though its business model seems to diverge in that it appears to entertain some sort of reuse provision that presumably contributed to amassing a substantial library of GoPro-branded content.
"GoPro shipped 797 million camera units during the third quarter of 2022," per Yahoo. It also has a portfolio of visually compelling awards shows. "The company continues to invest heavily in research and development to launch new products" including new versions of its Hero camera, "suitable for filmmaking, live streaming and vlogging," says Yahoo.