Technicolor and Vubiquity inked a deal to debut an HDR video delivery service to distributors later this year, enabling a large-scale rollout to consumers at a "premium rate." Vubiquity provides the technology for video distribution to linear channels and on-demand streaming. Technicolor offers its HDR Intelligent Tone Management system, which "upscales" video mastered for existing standards into HDR video, and its HDR distribution technology that lets a single video signal work for HDR TVs and older models.
Variety reports that the partnership "aims to give hundreds of TV networks and streaming services the ability to [deliver] HDR video to consumers — even content that wasn't made for HDR."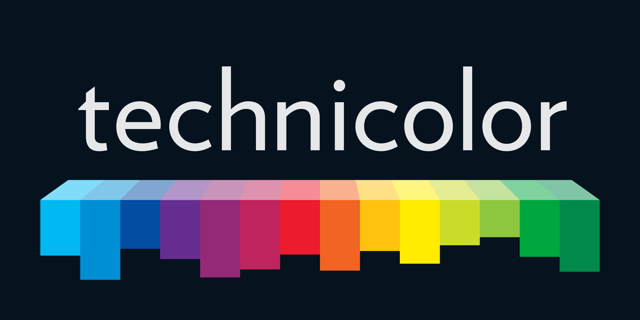 Vubiquity, which is headed by former Warner Bros. executive Darcy Antonellis, already counts "600 leading film studios, television networks, independent producers and MCNs," and "over 750 global video distributors of TV networks and streaming services" as clients, giving it a potentially massive reach for the new HDR service, to be demonstrated at the NAB Show in Las Vegas next week.
The idea is that upscaled HDR content would "help solve the chicken-and-egg problem that plagues all new picture standards" by immediately creating a wealth of content. However, video upscaling is controversial, often considered inferior to content that was shot and finished in the desired format. But, says Technicolor executive Mark Turner talking about upscaled live sports content, "I don't think anyone would know the difference."
"It's pretty stunning," he said. "HDR makes highlights brighter, shadows darker and adds contrast in the middle."
The advantage of upscaled content is that large amounts of HDR content will reach consumers, encouraging them to buy 4K Ultra HD TVs. At the same time, however, if upscaled HDR is truly indistinguishable from 'native' HDR, it could discourage producers from creating native Ultra HD content.
"The key to generating large amounts of HDR content," said Turner, is "to do it in live broadcast systems instead of doing it through over-the-top." Also competing in this space is Dolby Labs' Dolby Vision, which "piggybacks HDR on a standard video channel or stream."
Topics:
4K
,
Darcy Antonellis
,
Distribution
,
Dolby Labs
,
Dolby Vision
,
Film Studios
,
HDR
,
High Dynamic Range
,
Intelligent Tone Management
,
Linear
,
Live Video
,
Mark Turner
,
MCN
,
Movies
,
OTT
,
Sports
,
Streaming Video
,
Technicolor
,
Television
,
TV Networks
,
UHD
,
Ultra HD
,
Upscaling
,
Video
,
VOD
,
Vubiquity
,
Warner Bros.