Video games are coming to primetime TV next year, as Turner Broadcasting System partners with talent agency WME/IMG to create a league for players and fans. The currently unnamed league will broadcast gaming competitions live on Friday nights, with the hope it will draw in young male viewers on a night that is traditionally difficult to program. This first year, the league, which will broadcast 20 weeks a year, will focus competition in the game "Counter-Strike: Global Offensive," published by Valve Corp.
According to The Wall Street Journal, research firm Newzoo reports that the U.S. e-sports audience is comprised of 32 million people, expected to rise to 50 million by 2017. Newzoo estimates that, worldwide, e-sports have live and online audiences of more than 200 million people.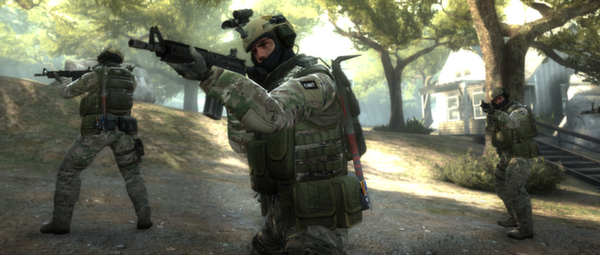 Amazon is also investing in e-sports. The company paid $970 million to buy Twitch Interactive, an Internet video channel for broadcasting and watching people play video games.
More e-sports news came from DraftKings, a daily fantasy sports site, which now allows users to draft professional gamers much like a fantasy football team. WSJ reports that the DraftKings' first e-sports contest is "tied to the 'League of Legends' world championships that begins October 1 in Paris and culminates at the end of the month with a title match in Berlin."
Last year, DraftKings made revenues of $30 million and gave away $300 million in prizes. This year, the company has vowed to give away at least $1 billion in prizes.
Another fantasy e-sports company, Vulcun, raised $12 million in venture funding for contests involving "League of Legends," "Counter-Strike: Global Offensive" and "Hearthstone" among others. FanDuel, a competitor to DraftKings, hasn't announced plans to enter e-sports, and a spokesperson for Yahoo, which has a large fantasy-sports following, says the company is focused on its current major sports leagues offerings.
But making the leap to primetime isn't as easy as TBS and WME/IMG make it seem. Disney's ESPN has aired e-sports on its ESPN3 digital platform for years without being successful enough to make the leap to an actual TV channel.
Topics:
Amazon
,
Counter-Strike: Global Offensive
,
CS:GO
,
Disney
,
DraftKings
,
ESPN
,
ESPN3
,
eSports
,
FanDuel
,
Fantasy Sports
,
Gamers
,
Hearthstone
,
League of Legends
,
Newzoo
,
Primetime
,
TBS
,
Television
,
Turner Broadcasting System
,
TV Channels
,
Twitch Interactive
,
Valve Corp.
,
Video Games
,
Videogames
,
Vulcun
,
WME/IMG
,
Yahoo