According to a new study, prank-based viral videos have recently become the most-shared forms of movie content. In the study, social video advertising platform Unruly analyzed the most-shared movie promos from September 2013 to September 2014. In that time, the six major movie studios generated 3.4 billion views of promotional content. Through the study, Unruly determined that the studios that went beyond the simple trailer were more successful in promoting movies.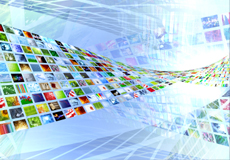 Prank-based viral videos, or prankverts, are stand-alone micro-movies and music videos.
"Consumers are also experiencing 'content shock.' The smart advertisers are creating memorable content by generating intense emotional responses in viewers and breaking away from traditional trailers," said Richard Kosinski, Unruly's U.S. president. "The top three most-shared videos of the past 12 months are prankverts or, in the case of 'Frozen,' a trackvert [or a video based around a song, like 'Let It Go']." 
"Films that go beyond the trailer are generating cut-through and social buzz in a competitive, trailer-heavy media landscape," suggests Unruly.
Of the people viewing the promos, 31 percent purchased a ticket, 28 percent planned to rent the movie, and 12 percent planned to buy it. Meanwhile, the people that shared movie-related content were six times more likely to purchase a ticket.
The company also broke down the most-viewed and most-shared movie-related content from the six major studios.
The "'Let It Go' sequence performed by Idina Menzel, which had 324.7 million views and 3.4 million social reactions," followed by "Ed Sheeran's 'I See Fire' music video for 'The Hobbit: The Desolation of Smaug,' with 34 million views and 1.5 million social reactions" led the list according to The Hollywood Reporter.