We recently reported that Hewlett-Packard has plans to split into two businesses — one that will target PCs and printing, and another that will focus on enterprise IT. CEO Meg Whitman promised "new computing experiences" from the former, the first of which we may see next week when "Sprout" is unveiled at a New York event on October 29. According to sources, Sprout combines a large flat screen display with a touch-enabled work surface and an overhead assembly featuring a 3D scanner and projector.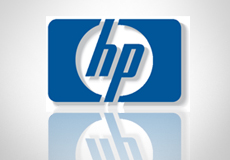 Sprout is expected to run Windows initially, with future versions possibly running Google's Chrome OS. A starting price has yet to be revealed. The company is expected to target businesses and prosumers.
"The overhead device projects images downward onto the work surface, which users can manipulate with their hands or with a stylus," reports Re/code. "They can resize pictures, move elements around and change colors. They can also easily add new elements to the image by scanning objects or other images directly on the work surface. This is where the overhead 3D scanner comes into play."
Businesses could use Sprout to illustrate concept pitches, product options, and more for clients and customers. Sprout will likely also be marketed to teachers and executives for better presentations.
"The product is also intended to demonstrate HP's ability to break away from the pack in the personal computing business, where most vendors focus on notebooks, tablets and desktops, which generally compete with other manufacturers on price," suggests Re/code.
Topics:
3D Scanner
,
Business
,
Chrome
,
Chrome OS
,
Desktops
,
Display
,
Enterprise IT
,
Executives
,
Flat Screen
,
Google
,
Hewlett-Packard
,
HP
,
Meg Whitman
,
New York
,
Notebooks
,
Operating System
,
PCs
,
Personal Computing
,
Printing
,
Projector
,
Prosumer
,
Sprout
,
Stylus
,
Tablets
,
Teachers
,
Touch
,
Windows