People have been locked down due to the coronavirus for two months, but a mid-May survey from Performance Research, in partnership with Full Circle Research Co., revealed that many are still anxious about health and safety in larger public spaces. In fact, the survey indicates that, despite a strong desire to gather with others and resume normal activities, the level of anxiety for many has been building since an earlier survey taken in March. Such a trend could impact movie theaters, theme parks, sports venues, concert halls, stage performances and more.
Variety reports that the findings "point to just how steep a climb the entertainment industry has in front of it to win back public perception that it's safe to attend, and spend money on, public events again." When respondents were asked if they "would rather see a first-run feature as a digital rental at home or in a movie theater, if both were available today … a whopping 70 percent say they are more likely to watch from their couch, while just 13 percent say they are more likely to watch at a local cinema (with 17 percent not sure)."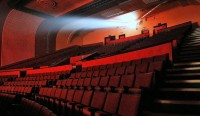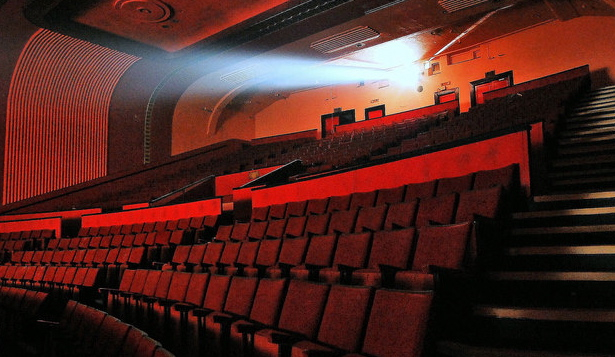 When those surveyed were asked what they considered a "reasonable" price would be to stream first-run movies, 47 percent said $10; 20 percent said $20 and 19 percent said they would only watch it if it were free "(though some respondents could mean on a subscription streaming service)."
Compared to data from the study conducted in March, the rise of anxiety is clear. In May, 37 percent of respondents said they will attend movie theaters less, up from 28 percent in March, with 10 percent saying they may never go again, up from 6 percent. With regard to the movie genre that would most likely get them into a movie theater, 43 percent said comedy. Superhero action movies that usually dominate were tapped by 33 percent of respondents. Horror was only interesting to 19 percent of the respondents.
The anxiety extends to other forms of entertainment in public venues. In May, 52 percent of respondents said that, "even after the CDC and local governments say it's safe to do so … they will attend fewer large public events, up from 44 percent in March … [and] 60 percent of respondents say the idea of attending a big public event 'will scare me for a long time,' up from 47 percent in March." That included major indoor concerts, theme parks and theater and performing arts venues.
In the May study, which queried about 1,000 respondents, 51 percent said, "it will take a few months before they will attend a Broadway show in New York even after it's deemed safe to do so, and 16 percent [said] they may never go again."
To consider returning to public venues, 74 percent and 73 percent respectively of those surveyed want "clean and sanitized food service areas and restrooms." Only 16 percent said mandatory masks "would decrease their likelihood of attending, as opposed to 61 percent who say it would increase it."
The audience size is another factor, "with broad majorities expressing comfort with just 60 percent capacity for every public venue surveyed." Only 47 percent are "comfortable with buying food and drinks from concession stands, and 46 percent say they'll use the venue's restrooms."
Topics:
Broadway Plays
,
CDC
,
Concert
,
Concert Halls
,
Coronavirus
,
COVID-19
,
Digital Rentals
,
Exhibition
,
Full Circle Research
,
Health
,
Live Event
,
Movie
,
Music
,
Performance Research
,
Performing Arts
,
Public Venues
,
Safety
,
Sports
,
Stadiums
,
Streaming
,
Subscription
,
Survey
,
SVOD
,
Theater
,
Theme Park
,
Video
,
VOD