At Shopify Reunite, the Canadian company's first virtual event, the direct-to-consumer e-commerce platform released numerous updates. Among them are Shopify Balance, a business account and debit card; a Local Delivery app; and Shop Pay Installments, a buy-now-pay later option. The company's AI-powered fulfillment network is also now welcoming merchant applications. Shopify canceled what would have been its fifth annual partner and developer conference, Shopify Unite, due to the coronavirus.
VentureBeat reports that, according to Shopify chief product officer Craig Miller, the company "wants to offer merchants financial products to start, run, and grow their businesses … [although it] does not want to become a bank per se, but [rather is] clearly interested in dipping into the fintech stream."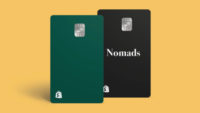 Shopify Balance is scheduled to debut in "early access later this year in the U.S.," where the majority of the platform's merchants are based. "Timelines are a little bit trickier these days, but the plan is for Shopify Balance to be available in many more countries," said Miller, who added that merchants will "get access to the money that they're earning from the Shopify store within the same day that they earn it."
The third party providing that service will "be unveiled when Shopify Balance launches." Balance will "not have monthly fees or minimum balances," said the company.
Miller stated that merchants will have a "super instant setup" of Shopify Balance Account, "the business account built for independent businesses and entrepreneurs … [which will allow merchants] to see cash flow, pay bills, and track expenses." Shopify Balance Card will allow merchants to "access their money by spending in-store, online, or via mobile," as well as withdraw from ATMs.
"They will get a debit card in the mail that they can customize with their company's brand on," he said (see image above). "As well, they'll get a digital version that they can use to start spending online instantly." Merchants will earn rewards in the form of "cashback and discounts on everyday business spending like shipping and marketing."
Shop Pay Installments is set to aim later this year, again only to U.S. merchants. It allows consumers to "split purchases ($50 to $1,000 including taxes and shipping) into four equal payments over time, interest-free and with no additional fees." The merchant, however, will get the entire fee immediately.
The company introduced the Shopify Fulfillment Network at its 2019 Shopify Unite event. At that time, it offered "early access for two-day shipping … [and] select U.S. merchants could apply to use Shopify's fulfillment network, which uses machine learning to predict demand, inventory allocation, and route orders to the closest fulfillment center." The company said it would spend $1 billion over five years to build it out.
For a full breakdown of announcements made during Shopify Reunite, visit the company blog. You can also watch a recording of the event's live stream.
Topics:
Apps
,
Artificial Intelligence
,
ATMs
,
Canada
,
Coronavirus
,
COVID-19
,
Craig Miller
,
Debit Card
,
Direct-to-Consumer
,
E-Commerce
,
Finance
,
Local Delivery
,
Machine Learning
,
Marketing
,
Merchants
,
Mobile
,
Rewards
,
Shipping
,
Shop Pay Installments
,
Shopify
,
Shopify Balance
,
Shopify Fulfillment Network
,
Shopify Reunite
,
Shopify Unite
,
Two-Day Shipping