Locast is a streaming service that allows those without a pay-TV subscription to watch sports, news and primetime broadcast programming. Backed by the non-profit Sports Fan Coalition, Locast last week received a $500,000 contribution from AT&T. The service has launched in New York and Los Angeles among other large markets. But Locast has not received TV stations' consent to carry their feeds, something required by federal copyright law, nor is it paying fees, which comprise a significant portion of broadcasters' revenue.
The Wall Street Journal reports that major "broadcasters, too, are earning more revenue from TV stations they own and from the cuts of the fees collected by affiliates." Locast is similar to Aereo, which "suspended operations in 2014 after the Supreme Court ruled its business model ran afoul of a 1976 law restricting the retransmission of over-the-air-broadcasts."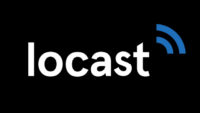 Locast chair David Goodfriend said his company takes advantage of an exception to the law for nonprofit groups, only asking for donations. "We've been very careful to adhere to the letter and the spirit of the law," he said. "Precisely because we've made our legal reasoning public, we've staved off a lot of criticism."
According to Goodfriend, Locast has had 250,000 sign-ups, but he wouldn't detail how many of these viewers still use the service. The service has the capacity to reach 30 million households. Established by a wealthy anonymous donor, Locast streams local ABC, NBC, FOX and CBS stations and also carries National Football League and National Basketball Association games.
Goodfriend, an attorney who also worked for Dish Network, said his service is aimed at "young people more comfortable watching video online than through a TV set" as well as cord-cutters. WSJ states that "Locast's workaround wouldn't affect AT&T's deal with the NFL to carry certain games on DirecTV because that package, Sunday Ticket, is limited to out-of-market games."
This year, AT&T added Locast to its DirecTV and U-verse set-top box menus, and "Dish already has done the same for customers with its Hopper boxes." BTIG analyst Rich Greenfield noted that AT&T's support "shows that the venture is on firmer legal footing than Aereo" and estimated "that pay-TV companies spend more than $8 billion to carry broadcasts that are free to watch over the air, costs that they pass on to customers."
"That's why your cable and satellite bills keep going up," Greenfield said. He added that AT&T's support for Locast could give the company "some leverage against broadcast networks in future discussions regarding retransmission fees." The result, he said, could mean "a real consumer benefit to [Locast] being successful."
Topics:
ABC
,
Aereo
,
Affiliates
,
AT&T
,
Broadcaster
,
BTIG
,
Cable TV
,
CBS
,
Copyright Law
,
Cord Cutter
,
David Goodfriend
,
DirecTV
,
Dish Network
,
FOX
,
Live TV
,
Locast
,
NBA
,
NBC
,
NFL
,
NFL Sunday Ticket
,
OTA
,
Pay TV
,
Retransmission Fees
,
Rich Greenfield
,
Satellite
,
Sports Fan Coalition
,
Streaming
,
Supreme Court
,
Television
,
U-verse