AT&T completed its $85.4 billion acquisition of Time Warner last year, in part to take on phone service competitors and streaming giant Netflix. Now, WarnerMedia has confirmed that its upcoming streaming video service will be called HBO Max. A beta version is expected by the end of this year, with a full launch slated for spring 2020. The subscription service will feature 10,000 hours of content at launch, including films from the Warner Bros. library, HBO series and movies, exclusive streaming for all 236 episodes of "Friends," The CW's upcoming "Batwoman" and "Katy Keene" series, original movies from Greg Berlanti and Reese Witherspoon, full libraries of "Pretty Little Liars," "The Fresh Prince of Bel Air" and more.
According to the press release, in addition to new originals and offerings from HBO and Warner Bros., the direct-to-consumer service will include content from Adult Swim, Cartoon Network, CNN, Crunchyroll, DC Entertainment, Looney Tunes, New Line, Rooster Teeth, TBS, TNT, truTV and Turner Classic Movies. (The release includes details regarding a list of upcoming originals, as does Variety.)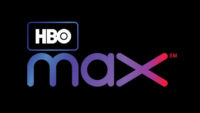 "HBO Max will bring together the diverse riches of WarnerMedia to create programming and user experiences not seen before in a streaming platform," said WarnerMedia Entertainment chairman Robert Greenblatt. "HBO's world-class programming leads the way, the quality of which will be the guiding principle for our new array of Max Originals, our exciting acquisitions, and the very best of the Warner Bros. libraries, starting with the phenomenon that is 'Friends.'"
"Under the leadership of two of the strongest creative visionaries — Casey Bloys (HBO) and Kevin Reilly (original content and acquisitions) — and two of the most experienced digital experts — Tony Goncalves and Andy Forssell — I have no doubt they and their dedicated teams will deliver the world's best storytelling to audiences of all ages wherever and whenever they want it," added Greenblatt.
Popular sitcom "Friends" is set to depart Netflix in 2019. "It was the second most-watched show on Netflix in 2018, according to Nielsen, which is probably why Netflix was willing to pay as much as $100 million for worldwide rights for this year," reports The New York Times. "But starting in 2020, it will only be on HBO Max."
Competition in the streaming space is expected to ramp up. "HBO Max will continue the trend of content owners pulling their shows from third-party streaming platforms for the benefit of their own services," notes The Verge. "Disney and NBCUniversal have taken similar steps; late last month, NBC announced that 'The Office'will be removed from Netflix and exclusively streamed on its in-the-works subscription app."
The new service is also significant since "AT&T has been in a price war with its rival Verizon for years," adds NYT. "AT&T figured that owning content would allow it to offer something different from its competitors and keep customers from defecting."
Topics:
Adult Swim
,
Andy Forssell
,
AT&T
,
Batwoman
,
Cartoon Network
,
Casey Bloys
,
CNN
,
Crunchyroll
,
DC Entertainment
,
Disney
,
Friends
,
Greg Berlanti
,
HBO
,
HBO Max
,
Katy Keene
,
Kevin Reilly
,
Looney Tunes
,
Max Originals
,
NBCUniversal
,
Netflix
,
New Line
,
Nielsen
,
Reese Witherspoon
,
Robert Greenblatt
,
Rooster Teeth
,
Subscription
,
SVOD
,
TBS
,
The CW
,
The Office
,
Time Warner
,
TNT
,
Tony Goncalves
,
truTV
,
Turner Classic Movies
,
Verizon
,
Warner Bros.
,
WarnerMedia