The deep connection between streaming music services and ticket sales is becoming increasingly clear. Streaming not only introduces an artist's music to potentially millions more listeners, but makes it easy for fans to learn about upcoming concerts. Some experts believe that in the not-so-distant future, fans will actually be able to purchase tickets to local concerts within the streaming music service. That's good news for musicians who, although they get a small percentage of record sales, are making real money from touring.
TechCrunch examines the case of Ed Sheeran, who notes that he's playing sold-out arena gigs in South America, Korea, Southeast Asia and Australia.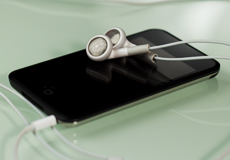 "I don't think I'd be able to do that without Spotify or if people hadn't streamed my music," Sheeran says, noting that his music has been streamed 860 million times. "Recording albums, to me, is a means to an end. I put out records so I can tour. For me, Spotify is not even a necessary evil. It helps me do what I want to do."
TechCrunch also points to recent partnerships, including "Songkick's existing API partnerships with Deezer, SoundCloud, Spotify and YouTube."
"An act who gets 100 million streams will see that 10 million of those were monetized via paying subscribers, 90 million by ads and another 5 million fans via ticket purchases," says TechCrunch. "Imagine if all streaming music subscribers were offered lower booking fees on ticket purchases — creating another reason for fans to subscribe rather than use an ad-supported service, and driving faster growth in subscription income for artists."
The crucial factor is that streaming music services can offer artists data that enable the artist to make better, more profitable decisions. Spotify recently experimented doing that with Hunter Hayes, who used the service to help route his tour. After choosing target markets, Hayes and Spotify are offering pre-sale access to his fans in those markets and an array of prizes.
Topics:
Advertising
,
API
,
Asia
,
Australia
,
Data
,
Deezer
,
Ed Sheeran
,
Google
,
Hunter Hayes
,
Korea
,
Music
,
Music Fan
,
Musician
,
Song
,
Songkick
,
SoundCloud
,
South America
,
Southeast Asia
,
Spotify
,
Streaming Music
,
Streaming Music Service
,
Subscriber
,
Target Markets
,
Track
,
YouTube