Until January 7, any wireless customer switching to Sprint will get half-off the price of the plan offered by his current carrier, as well as $650 in switching costs. For existing Sprint customers, the company offers a free Alcatel OneTouch Pixi 7-inch tablet with 1GB of free data for signing a two-year contract. While Sprint chief executive Marcelo Claure says the offer demonstrates the company's confidence in its improved network, its competitors interpret the latest move in the wireless price wars as closer to desperate.
According to The Wall Street Journal, Sprint has "lost millions of customers in the past few years as it overhauled its wireless network," adding that the company is in the midst of a $2.5 billion cost-cutting program. Having lost $585 million in its most recent quarter, Sprint's revenue is down 6 percent and its stock is down 3.9 percent this year.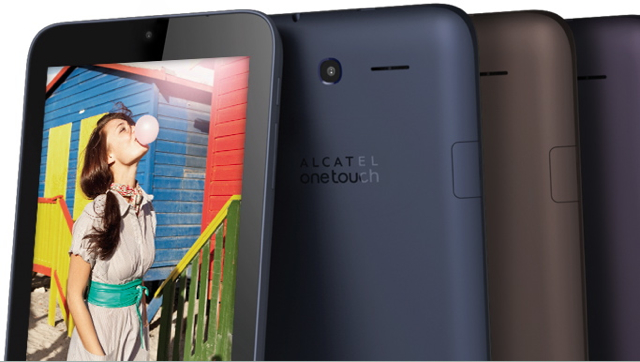 Sprint has been busy expanding its LTE Plus network, which now covers 77 U.S. markets. The benefit of adding new customers, says Claure, will outweigh the cost of the half-price promotion, noting that, "customers still must pay full price for their phones, and many customers are likely to select plans with more data rather than simply the cheapest."
Re/code reports that customers can also try Sprint for 28 days and, if not happy, return the phone for a full credit and no restocking fee. "There is a lot of skepticism about our network," Claure says. "There's going to be no gimmicks, no tricks."
The promotion is similar to last year's half-off deal, but this year includes T-Mobile, which just unveiled its own promotion to allow customers "free, unlimited streaming of low-quality video from two dozen apps." Sprint's offer will not include this feature or half-off on T-Mobile's $95 unlimited data plan. Sprint's offer last year was also half-off of each customer's monthly bill, making for "thousands of different billing combinations," says WSJ.
Customers will retain this promotional pricing until January 2018. According to Re/code, Claure promises that, by 2017, Sprint will be the No. 1 or No. 2 network in 80 percent of markets.
Topics:
Alcatel
,
Alcatel OneTouch Pixi
,
Android
,
Apps
,
Carrier
,
Data
,
Google
,
LTE
,
LTE Network
,
LTE Plus
,
Marcelo Claure
,
Marketing
,
Mobile
,
Network
,
OneTouch
,
Pixi
,
Promotion
,
Promotional Deals
,
Smartphones
,
Sprint
,
Streaming
,
Subscribers
,
T-Mobile
,
United States
,
Unlimited Data
,
Video
,
Wireless