Spotify will debut a Hi-Fi option later this year, the company announced during its recent "Stream On" presentation. Chief executive and co-founder Daniel Ek also revealed that the company paid $5 billion in royalties during 2020, and chief content officer Dawn Ostroff added that, over the last four years, 800+ recording artists have made more than $1 million a year in recording and publishing, up over 82 percent. About 7,500 artists made more than $100,000 a year, up 79 percent. Spotify also announced that it will launch paid podcast subscriptions.
Variety reports that Spotify plans to launch in "85 new markets, making itself available to 1 billion new listeners," and will also debut a Barack Obama-Bruce Springsteen podcast. Although its rivals, including Amazon, Tidal and Qobuz, have long offered Hi-Fi, Spotify has maintained its position as "the most popular paid streaming service in the world" due to its profile, playlisting options and marketing.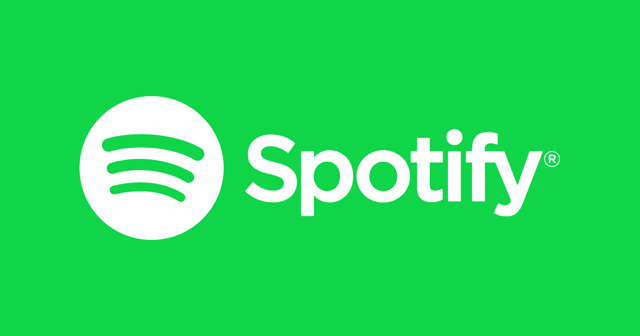 Regarding the Hi-Fi upgrade, Spotify said it will be "CD-quality, lossless audio" and will roll-out for "Premium subscribers in select markets later this year." "High quality audio means more information," said Billie Eilish. "There's just things you won't hear if you don't have a good sound system."
Ek compared the "piracy-infested era just before the advent of streaming" as well as the physical limitations of records and CDs with today's "renaissance" of the music industry via streaming. He noted that the recording industry's revenue in 2008 was $17 billion, which dropped to $14 billion in 2014 but, due to streaming, is now at $20 billion. He added that, in 2020, 1.8 million albums were released on Spotify, wiping out the total of to 30,000 albums released in 2002.
Spotify execs also described "Enhanced Albums," for "exclusive audio and video liner notes from artists like Blackpink and Lady Gaga, as well as songwriter and producer credits." The company will expand its "Marquee option, which allows artists to promote their releases and some say walks the fine line between promotion and advertising."
TechCrunch reports that during "Stream On," Spotify said that, as the first step in debuting a paid podcast subscription service, it will beta test "a new feature in its Anchor podcast creation tool that will allow U.S. creators to publish paid podcast content aimed at their 'most dedicated fans'."  It notes that, "already, some podcasters offer paid access to bonus material" through, for example, Stitcher Premium which "which promises both an ad-free experience and bonus episodes."
Anchor co-founder Michael Mignano said that the company has "found that, through our research, it seems to work especially well for creators who have really engaged and dedicated audiences — regardless of the audience size." "We've also found that podcast listeners do tend to be open to financially supporting the shows they love," he added.
Spotify held back on many details but did say the financial model would involve a revenue share between Anchor and creators, with the latter keeping the majority of the earnings. Creators will also be able to "determine what price to charge their listeners for the paid experience and what that experience would include." Anchor is also expanding its beta test of video podcasts.
Topics:
Ad-Free
,
Amazon
,
Anchor
,
Audio
,
Barack Obama
,
Beta Test
,
Billie Eilish
,
Blackpink
,
Bruce Springsteen
,
Daniel Ek
,
Dawn Ostroff
,
Enhanced Albums
,
Hi-Fi
,
Lady Gaga
,
Marquee
,
Michael Mignano
,
Music
,
Paid Subscriptions
,
Piracy
,
Podcasts
,
Qobuz
,
Royalties
,
Spotify
,
Stitcher Premium
,
Subscriptions
,
Tidal
,
Video Podcasts