Spotify is testing a feature that lets podcast discovery platform Podz help people find new podcasts they may like. Now, Spotify is taking the algo-driven audio newsfeed for which Podz became known and turning it into a more personalized discovery experience. The big idea here is to extrapolate. Podz provided machine-curated audio samples. As part of its Spotify integration it is targeting the next level: letting users tap to read an audio transcript, review show graphics or hear more of the podcast. Spotify acquired Podz last summer for approximately $49.4 million.
Spotify said the acquisition would help it build and scale a better platform by encouraging new discovery. "With this test, we have a first look at what such a feature could look like," writes TechCrunch. Aside from the transcript functionality, however, this test appears to offer little beyond what competing pod purveyors Stitcher and Apple Podcasts have been offering.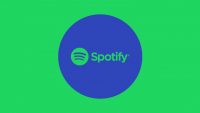 Thus far, everyone seems to be missing is a practical user history, since all three seem to present only "recent" lists, inconsistently displayed. Facebook — which entered the pod pool in June, has also prompted some evolutionary speculation, including from Screen Rant, which says it "could add podcast creation tools and ways to monetize podcasts, with its huge community."
Facebook has an estimated 2.9 billion global users, while Spotify has 406 million. This month, Twitter began experimenting with a podcasts tab for Spaces, according to TechCrunch.
Podz "presented users with 60-second audio clips from various shows that you would scroll through in a vertical feed, similar to the format popularized by social apps like TikTok. What made the company's technology interesting is that it didn't rely on podcast creators to produce their own clips for its feed. Instead, it used a machine learning model that had been trained on some 100,000 hours of audio to help automatically select clips to showcase," TechCrunch says.
For the resulting Spotify test: "a dedicated 'Podcasts' button takes you into the vertical feed, where you'll see the show's cover art while the audio clip plays. The clip is also transcribed as you listen with the words in the clips highlighted as they're spoken. There's a play button to continue to listen to the show and plus '+' button to add the episode to the app's 'Your Episodes' list," TechCrunch elaborates.
Spotify confirmed that the feature is in a limited testing phase but declined to provide a release date.
Topics:
Acquisition
,
Apple
,
Apple Podcasts
,
Apps
,
Audio
,
Closed Captioning
,
Curation
,
Discovery
,
Facebook
,
History
,
Machine Learning
,
Music
,
Newsfeed
,
Podcasting
,
Podcasts
,
Podz
,
Radio
,
Social Media
,
Songs
,
Spaces
,
Spotify
,
Stitcher
,
Streaming
,
TikTok
,
Tracks
,
Transcripts
,
Twitter