Sony previously stated that the upcoming PlayStation 5 will support 8K resolution gaming and features a custom AMD Ryzen chip and ray tracing. Now, lead systems architect Mark Cerny shared more details about the PS5's solid-state drive, 3D audio capabilities and backward compatibility. The PS5 processor will support 3D audio and requires no external hardware. PS5 also offers an environmentally friendly feature by allowing players to "suspend gameplay with much lower power consumption than PS4."
Wired reports that, according to Cerny, "the PlayStation 5 will have an impressively big, 825-gigabyte SSD … [which he described as a] game changer and the number-one ask from developers." The PS5 will "also will hit transfer speeds of 5.5 GB per second, which could mean games loading instantaneously, comfortable patch download speeds and … little to no load screens."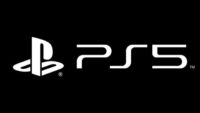 PS5 storage can be expanded via an external drive or installation of a third-party M2 SSD, said Cerny, who also reported that, "PlayStation 5's Tempest Engine … would provide 3D audio by tracking where in-game objects are located." Sony also "hopes to go as far as to factor in the shape of a player's ears in customizing their audio experience."
The PS5 CPU is comprised of "8x Zen 2 Cores running at 3.5 GHz, with variable frequency," and its GPU, which features custom AMD RDNA 2 architecture, "will be capped at 10.3 teraflops." Other specs include 16 gigabytes of GDDR6 system RAM, 448 gigabytes/second of memory bandwidth and a 4K Blu-ray drive. Cerny stated that running PS4 games "in a boosted capacity" will have to be tested on a title-by-title basis. But, with regard to "the top 100 most-played titles on the PlayStation 4," he reported that the company is "expecting almost all of them to be playable at launch."
Wired notes Microsoft announced "that the Xbox Series X would host four generations of Xbox games along with players' existing Xbox One libraries." It compares PS5 with Xbox Series X hardware, which includes "a custom processor with Radeon RDNA 2 and ZEN 2 architecture" and support of up to 120 fps and 12 teraflops of GPU performance.
No price has been released for the PS5 or Xbox Series X. Although "a recent Bloomberg report claimed that the PlayStation 5's manufacturing cost could hover around $450 per unit," Wired states that, "to make a profit, Sony would have to sell it for at least a little more."
Sony's blog post on the PlayStation 5 offers additional details and features a 53-minute video of Cerny's presentation.
Topics:
3D Audio
,
4K
,
8K
,
AMD RDNA 2
,
AMD Ryzen
,
AMD Zen 2
,
Backward Compatibility
,
Blu-ray
,
CPU
,
Developers
,
Game Developers
,
Gaming
,
GPU
,
Mark Cerny
,
Microsoft
,
PlayStation 4
,
PlayStation 5
,
Radeon
,
Ray Tracing
,
Sony
,
SSD
,
Tempest Engine
,
Video Games
,
Xbox One
,
Xbox Series X