European carriers such as Vodafone are experiencing a spike in data traffic due to increased usage by home-bound consumers. The European Commission, which has net neutrality regulations in place, warned the telcos to avoid blocking, slowing down or prioritizing traffic as they attempt to avoid gridlock. At the same time, the Commission is concerned that crucial services including healthcare and online learning might be impeded. Netflix, Disney+, Facebook, Instagram, YouTube and Amazon Prime are among the companies cooperating with the European Union to curtail bandwidth usage for the time being.
Reuters reports that Netflix chief executive Reed Hastings estimated that lowering the bitrate will "reduce Netflix traffic on European networks by around 25 percent." At the end of Q1 2019, the company had 42+ million subscribers in Europe, Africa and the Middle East. The Commission and the Body of European Regulators for Electronic Communications (BEREC) jointly stated that operators can apply "exceptional traffic management measures," but that, "this must be done without discriminating individual content providers."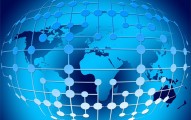 Engadget reports that Netflix's move "comes after EU Internal Market Commissioner Thierry Breton called on streaming platforms, telecom companies and consumers to reduce their bandwidth usage during the ongoing coronavirus outbreak." "We all have a joint responsibility to take steps to ensure the smooth functioning of the Internet during the battle against the virus propagation," he said.
Netflix's initial response was that it had "been focused on network efficiency for many years, including providing our open connect service for free to telecommunications companies."
"Netflix is squeezing back video bit rates to reduce the strain on bandwidth-stressed networks worldwide, starting in Europe and the U.K.," explains Variety. "But the company is telling customers in affected regions that, technically speaking, they'll still be able to stream HD and even Ultra HD content — just that the video will be delivered with lower image quality."
In Europe, among the spikes in Internet usage, "Telecom Italia saw a 75 percent increase in residential broadband and mobile usage last weekend … [and] according to an Ookla data set, mean download speeds on both mobile and broadband connections have decreased throughout the country as a result of so many people turning to the Internet for work and entertainment."
Elsewhere, Engadget reports that, "Amazon has begun lowering streaming bitrates for Prime Video viewers in Europe." "Prime Video is working with local authorities and Internet Service Providers where needed to help mitigate any network congestion," said a spokesperson. YouTube has "vowed to make standard definition the default in Europe," although Engadget adds that, "presumably, though, it will still be possible for viewers to select a higher resolution."
Engadget also adds that, "France has asked Disney to delay the launch of Disney+ to ease infrastructure loads." In the U.K., BT reported that, "daytime traffic has increased up to 60 percent … [but it is still] only around half the average evening peak, and nowhere near the 17.5 Tb/s we have proved the network can handle."
YouTube created a dedicated hub on its home page to promote "authoritative content" related to the coronavirus to combat conspiracy theories and coronavirus hoax videos.
Related:
YouTube, Amazon Prime Forgo Streaming Quality to Relieve European Networks, Reuters, 3/20/20
Disney Plus to Cut Bandwidth Use by 25% for Europe Launch, Debut in France Delayed, Variety, 3/21/20
Facebook and Instagram Lower Video Quality in Europe, Engadget, 3/22/20
Topics:
Alphabet
,
Amazon
,
Amazon Prime
,
Bandwidth
,
BEREC
,
BT
,
Coronavirus
,
COVID-19
,
Disney
,
Disney Plus
,
Europe
,
European Commission
,
Facebook
,
France
,
Instagram
,
Internet
,
ISP
,
Net Neutrality
,
Netflix
,
Ookla
,
Prime Video
,
Reed Hastings
,
Social Media
,
Streaming
,
Telecom Italia
,
Thierry Breton
,
Ultra HD
,
Video
,
Vodafone
,
YouTube