Snap has just made a radical change to how users can share their stories, in a move to expand its reach. Now, even people who haven't downloaded the app will be able to access content via a link. Anyone with an official account, like celebrities, will be able to share stories, hosting the content on Snapchat.com. People without official accounts who submit content publicly to a group video will also be able to share their content. With this change, videos on Snap will be seen by more people, which could increase downloads.
Bloomberg reports that this change comes in the wake of Snap reporting "several quarters of disappointing user growth." Official Accounts — those belonging to "celebrities, sports teams and politicians" — and "public group stories" that are shared by a link help "Snapchat track where the content is spreading."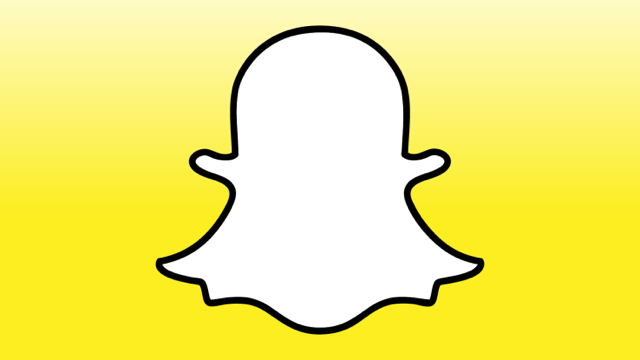 That link will disappear "in 24 hours if it's a story by one user, or 30 days if it's a story from multiple users." In addition to links being more broadly shared, "the change also could make Snapchat stories easier to embed in news stories and publishers' websites."
Snap is following in the footsteps of YouTube and Twitter, both of which used "easy sharing and embedding" to gain their current status. "If Snapchat wants a bigger audience, it's likely realizing it must break out of the confines of its mobile app and embrace the web in a similar way," notes Bloomberg.
Currently, Snap is not planning on running ads on web content, but that could change. The new way to share videos will "only be available in countries where the latest version of the app is available, like Australia and Canada," but not the U.S.
Variety reports that users will be able to share "video, image and text posts" on the web, and that "at launch, users will be able to press and hold on tiles in Discover to share Official Stories (from top influencers and partners) as well as user-generated Our Stories and Search Stories." The stories will "be accessible via a new Story player" on the Snapchat website.
Snapchat launched Our Stories in June 2014, and "currently, Snapchat users create more than 3.5 billion Snaps per day."
Topics:
Accounts
,
Advertising
,
App
,
Australia
,
Canada
,
Celebrities
,
Discover
,
Download
,
Group Video
,
Influencer
,
Links
,
Mobile
,
Mobile App
,
News
,
Official Stories
,
Our Stories
,
Politics
,
Publisher
,
Search Stories
,
Snap Inc.
,
Snapchat
,
Snaps
,
Social Media
,
Sports
,
Story Player
,
Twitter
,
UGC
,
Video
,
YouTube