The future of high dynamic range (HDR), wide color gamut and high frame rate (HFR) are a focus in the industry, so it was no surprise that several presentations at SMPTE 2015 took a closer look at these topics. One panelist made the point that the human visual system doesn't see resolution, color gamut and frame rate as separate parameters, therefore we can't treat them as such. Broadcasters working to playback UHD/4K TV are dealing with issues as their plants evolve from SDI-only to SDI/IP hybrid transport.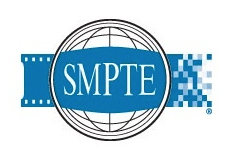 According to Sports Video Group, ARRIS Group fellow Dr. Sean McCarthy talked about how the human visual system processes HDR, HFR, wide color gamut and resolution. "Everything is integrated in the human experience, and it all comes together," he said. "We need more research on luminance and how the brain invents color, because that is what our brains do."
Among McCarthy's findings: larger screens are enabled by adding more pixels but blind spots can occur within the viewer's field of view, also meaning what the viewer sees on the large screen is different from what she sees on a tablet. Higher frame rates help visual acuity, enabling viewers to track motion better. Greater luminance makes the human brain more sensitive to flicker, which could create noticeable strobe effects. And viewing standard definition and UHD material back-to-back is difficult for the brain to process quickly.
When it comes to transporting a UHD signal in a broadcast facility, SMPTE is "hard at work on improving the situation to make IP-based UHD transport a reality as well." Imagine Communications executive Randy Conrod and Semtech executive Nigel Seth Smith talked about UHD in a hybrid SDI/IP world.
There are currently three ways to move UHD signals, they said: Use SDI signals, move to an Ethernet-based system, or adopt compression at every interface. In moving UHD over IP, 10Gbps Ethernet is "the dominant high-end technology," but the use of multiple Ethernet links for a single UHD image is currently not defined and adding HFR or HDR will require a move to 40Gbps or 100Gbps Ethernet.
Conrod noted, "We are still in the early days of standardization, but there is some action."
The use of mezzanine compression is another option but it will result in at least one frame of latency, an issue for real-time production environments. "It is possible today to go all IP for UHD transport, but a hybrid of SDI and IP may be the best," said Conrod. Fox Networks executive Thomas Edwards also described how Fox Sports is using IP-based production systems for live HD sports production.
Topics:
4K
,
ARRIS Group
,
Ethernet
,
FOX Sports
,
HDR
,
HFR
,
High Dynamic Range
,
High Frame Rate
,
Hybrid SDI/IP
,
Imagine Communications
,
Luminance
,
Movie
,
Nigel Seth Smith
,
Randy Conrod
,
Resolution
,
Sean McCarthy
,
Semtech
,
SMPTE
,
SMPTE 2015
,
Tablet
,
Television
,
Thomas Edwards
,
UHD
,
Ultra HD
,
Video
,
Wide Color Gamut