SiriusXM is buying podcast platform Stitcher from the E.W. Scripps Company for $325 million. Scripps purchased Stitcher from Deezer in 2016 for $4.5 million, combining it with Midroll Media, which it bought for $55 million the previous year. Stitcher enables advertisers, creators and publishers to both produce and distribute content. With Stitcher, SiriusXM can now offer original podcasts for listeners. Scripps said Stitcher's 2019 revenue was $72.5 million, for a compound annual growth rate of 52 percent from 2016 through 2019.
Engadget reports that, "SiriusXM is also keen on Stitcher's advertising abilities," and stated that, "when Stitcher is combined with its current ad platforms, it will be able to reach over 150 million listeners." Currently, with the Midroll Media network, "Stitcher offers sales and marketing services that link advertisers and podcasts based on target audiences." Stitcher offers a free service with ads and an ad-free premium service for $5 per month.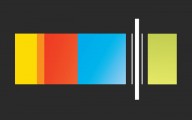 SiriusXM noted that, with Stitcher, it will be "better positioned to advance the podcast ad market" via "precision targeting, ad efficiency and improved measurement capabilities." In doing so, notes Engadget, SiriusXM "is trying to fix the analytics problem that's long plagued the podcast medium — something Spotify is also tackling."
After it purchased music-streaming platform Pandora for $3.5 billion in 2018, SiriusXM "revealed plans for original podcasts and shows … [and] added some of its satellite radio shows and podcasts on Pandora." The company also bought Simplecast, a podcast hosting, distribution and analytics platform "to give producers a place to publish and monetize content."
Variety reports SiriusXM chief executive Jim Meyer noted that, "with Stitcher, we will expand our digital audio advertising presence and look to generate new ways for creators to find and connect with their audiences." Subject to regulatory approval, the deal is expected to close in Q3 2020, at which time, "all of Stitcher's employees are to join SiriusXM."
The company's Stitcher division is made up of three units: "the Midroll advertising rep firm; owned-and-operated podcast networks, including the comedy-focused Earwolf; and the Stitcher podcast listening platform. Among Stitcher's podcasts are "Freakonomics Radio," "WTF with Marc Maron," and Oprah Winfrey Network's "SuperSoul Sunday."
Scripps president & chief executive Adam Symson stated that the sale is "consistent with Scripps' track record of growing businesses that capitalize on the evolution of consumers' media habits and then unlocking shareholder value through spinoffs, exits and continued organic growth."
Variety reports that, "with the deal, SiriusXM is angling to get into the U.S. podcasting big leagues." Other recent big deals in the podcast arena include Spotify's acquisitions of Gimlet Media and Bill Simmons' "The Ringer," and iHeartMedia's $55 million purchase of Stuff Media, a podcast pioneer, in 2018.
Topics:
Adam Symson
,
Advertising
,
Bill Simmons
,
Deezer
,
E.W. Scripps Company
,
Earwolf
,
Freakonomics Radio
,
Gimlet Media
,
iHeartMedia
,
Jim Meyer
,
Midroll Media
,
OWN
,
Pandora
,
Podcast
,
Radio
,
Satellite
,
Simplecast
,
SiriusXM
,
Spotify
,
Stitcher
,
SuperSoul Sunday
,
The Ringer
,
tuff Media
,
WTF with Marc Maron