Google has established the Open Usage Commons (OUC), an organization that will host the trademarks of three of its own most important open source projects as well as assist other open source projects manage and enforce their trademarks. Google has a vested interest in helping the open source software community; its Android operating system and Chrome web browser are both open source and the company relies on third-party open source software. The Open Usage Commons aims to create clearer guidelines and enforcement procedures for open source projects' trademarks.
9to5Google reports that, "while the code of an open source project is freely licensed, the project's trademarks including the name, logo, and other branding, can sometimes enter a gray area." The OUC, which owns a participating project's trademarks, is intended to be a "neutral, independent home" that will "properly manage those important details to the fullest."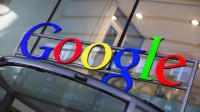 To "test the waters," Google is committing three of its new open source projects and their trademarks to the OUC: Gerrit, Angular and Istio. Among the possible ways the new organization could act would be to "create guidelines for how to tailor the Angular logo to other needs, ensuring consistency among those who use that trademark."
ZDNet reports that Angular is "a web application framework for mobile and desktop; Gerrit, a web-based team code-collaboration tool; and Istio, a popular open mesh platform to connect, manage, and secure microservices."
"We're announcing that we're librarians for trademarks," said OUC chair Chris DiBona, who is also Google director of open source. "We're going to be bringing trademarks into the Open Source Definition." At the Open Source Initiative, which manages the Open Source Definition, president Josh Simmons was surprised by the news but said that, "OSI is always glad when folks explicitly work to maintain compatibility with the Open Source Definition."
"What that means here is something we're still figuring out, so OSI is taking a wait-and-see approach," he explained.
More open source projects began trademarking their names and logos after Red Hat made it clear in 2004 that it had "a problem with anyone calling their product by its trademarked 'Red Hat' name," and when Mozilla, in 2005, trademarked "Firefox" to prevent bad actors from reselling it in CD-ROMs with malware. In these and many other cases, "branding elements aren't included in a program's source code … it's only included in binaries."
Despite some confusion in the industry as to why Google founded OUC, Gesmer Updegrove founding partner Andrew Updegrove, who is an expert on open-source standards, said that, "having an entity like this does make some sense for a certain number of use cases." "The most obvious one is an unincorporated OSS project," he said. "There are many cases where an individual member has owned a project mark, and that has often led to downstream problems. So simply having a neutral owner is a community good without going any farther than that."
Related:
IBM Has a Problem With Google's Open Usage Commons, Ars Technica, 7/10/20