According to a Treasury Department report, a number of tech startups have received funds from the federal government's Paycheck Protection Program, forgivable loans intended to pay workers' salaries. Cloud software company C3.ai, for example, valued at $3.3 billion, got a $5 million Paycheck Protection Program loan. Other startups have been denied loans, however, when the federal authorities deemed their venture capital partners an "affiliated business." Meanwhile, almost 70,000 employees of tech startups recently lost their jobs.
The Wall Street Journal reports critics are saying that "venture capitalists shouldn't be protected from losses by taxpayers, and that companies with access to cash shouldn't get rescue funding." Among the venture capital firms receiving PPP loans, according to CB Insights, are "New Enterprise Associates, Andreessen Horowitz, Khosla Ventures and Kleiner Perkins," whose portfolio companies received the money.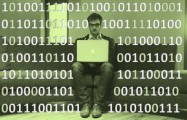 CB Insights added that "Silicon Valley Bank, which counts many startups among its clients, processed nearly 2,200 loans for more than $150,000 each, distributing $1.7 billion, including loans to more than 30 companies it has a stake in." A Silicon Valley Bank spokesperson said loans were processed on a "first-come, first-served basis."
The PPP application "didn't require key information such as bank statements showing applicants' cash balances, though companies had to certify that they needed the loans because of the economic uncertainty." In April, the Treasury Department "indicated that companies with access to capital markets or other sources of liquidity likely didn't qualify and all loans over $2 million would be audited."
WSJ reports that a Washington Technology Industry Association's May study showed that, "fewer than 40 percent of 140 tech startups in the greater Seattle metropolitan area had received funding under the program, while many relied on unemployment insurance to pay bills." The debate continues, however, "over whether the funds were meant for venture-backed companies or for hard-hit businesses on Main Street like restaurants and salons."
Benchmark's Bill Gurley noted, "if you believe in business and capitalism, then there are zero circumstances where the government should bail out equity holders."
WSJ notes that, according to U.K. brokerage BuyShares.co.uk, "as of last week, nearly 70,000 tech-startup employees worldwide had lost jobs since March, led by ventures in the transportation, financial and travel sectors." In the San Francisco area, including Silicon Valley, Uber, Groupon and Airbnb among other companies laid off 25,500 workers.
CompTIA's Tim Herbert stated that, "startups developing artificial intelligence and other emerging digital tools fall under the category of tech-sector employers, which have cut jobs for four consecutive months." CB Insights reported that, "global private-market funding for startups dropped to $67 billion in the first quarter, down 22 percent from the same period a year earlier."
Elsewhere, WSJ reports that CompTIA stated U.S. employers added 200,000+ IT jobs in June, the "sharpest pace of growth since hiring was derailed by the COVID-19 outbreak." But due to layoff in the tech sector, the rate of IT worker unemployment remains unchanged at 4.3 percent. The Labor Department reported 4.8 million new jobs in June, "lowering the unemployment rate to 11.1 percent from 13.3 percent in May."
Topics:
Airbnb
,
Andreessen Horowitz
,
Benchmark
,
Bill Gurley
,
BuyShares.co.uk
,
C3.ai
,
CB Insights
,
CompTIA
,
Coronavirus
,
COVID-19
,
Groupon
,
Khosla Ventures
,
Kleiner Perkins
,
Labor Department
,
New Enterprise Associates
,
Paycheck Protection Program
,
Silicon Valley Bank
,
Startup
,
Tim Herbert
,
Treasury Department
,
Uber
,
WTIA