Amazon recently instructed its employees to delete TikTok, the short-video app owned by Chinese company ByteDance, then quickly reversed the decision, saying the first email — which stated that concerns about "security risks" — had been distributed in error. But Amazon's worry reflects that of the Trump administration, which has called some Chinese apps "a threat to national security." TikTok grew out of U.S. company Musical.ly, and ByteDance's acquisition prompted the Committee on Foreign Investment in the U.S. to review the deal.
The New York Times reports that, in December, "the Defense Department began telling military personnel to delete the app from government-issued phones," and the Democratic National Committee also "warned campaigns, committees and state parties about TikTok's Chinese ties."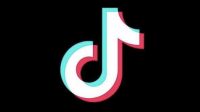 Wells Fargo has also told some workers to delete TikTok from company-owned phones, and Senator Josh Hawley (R-Missouri) called for U.S. investigation of Chinese apps. TikTok has made numerous moves to placate the U.S., most recently stating that, "it would withdraw from app stores in Hong Kong, where a new national security law from China was enacted … [and] make the app inoperable to users there within a few days."
On Reddit, a researcher who goes by the handle Bangorlol, revealed that, "TikTok had the ability to siphon off anything a user copied to a clipboard on a smartphone — passwords, photos and other sensitive data like Social Security numbers, emails and texts." He added that, "TikTok was capturing data about a user's phone hardware and data on other apps installed on the phone."
Although other apps have that capability, the researcher said that "TikTok's developers had gone out of their way to prevent anyone from analyzing the app." At Israeli security firm Check Point, researcher Oded Vanunu stated that, "the recent findings are raising big questions." According to Sensor Tower, TikTok has been downloaded more than 2 million times, of which 170 million are in the U.S.
Bloomberg reports on Wells Fargo's order for employees to remove TikTok from their work phones. A company spokesperson noted that, "due to concerns about TikTok's privacy and security controls and practices, and because corporate-owned devices should be used for company business only, we have directed those employees to remove the app from their devices."
Elsewhere, NYT reports that, in response to the Trump administration's threat to ban TikTok, some users "have engaged in open revolt, retaliating by posting negative reviews of President Trump's 2020 campaign app." "For Gen Z and millennials, TikTok is our clubhouse, and Trump threatened it," said TikTok user Yori Blacc. "If you're going to mess with us, we will mess with you." TikTok user Ashleigh Hunniford, who has 400,000+ followers, said, "if TikTok did shut down, it would be like losing a bunch of really close friends."
For some users with a large number of followers, TikTok is also a livelihood. "It has put food on our table," said Hootie Hurley, who has 1.1+ million followers.