Silicon Valley tech companies are taking a second, serious look at some of the harm that digital technology can cause. First is the so-called productivity paradox, which reveals that the integrati0n of digital technology in the work place has not resulted in big gains in output per worker, as had been expected. In fact, digital technology can actually be a drag on productivity. The companies are also looking at the harmful impact of digital technology on children, and the potential for addictions.
Bloomberg reports that Microsoft conducted a survey of 20,000 European workers that showed that technology can actually lead to less worker engagement at work, due to distractions from constant emails, texts, tweets and so on.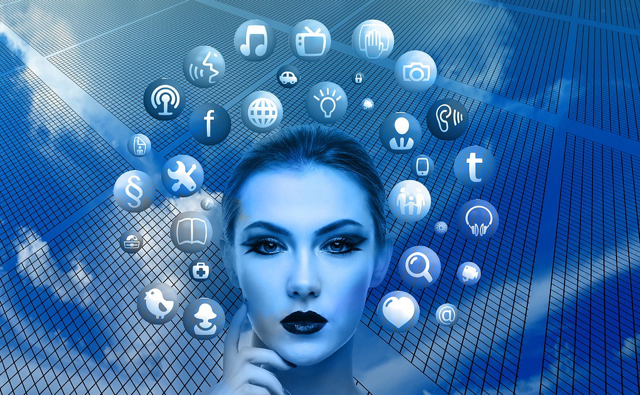 Microsoft did counter, however, that in companies with a "strong digital culture," 22 percent of employees "reported feeling highly productive and only about 5 percent" did not. In companies with a "weak digital culture," only 12 percent reported feeling highly productive and 21 percent felt unproductive.
Elsewhere, Bloomberg reports that, "a group of former employees from Google, Facebook and elsewhere announced the creation of a group called Center for Humane Technology to raise alarms about the harmful effects of modern technology on children, and to pressure companies to make products less intrusive and addictive."
Tech employees are already putting themselves on "digital diets." Some Google employees use InBox When Ready, a Chrome browser download that lets people schedule times when they can't access messages, and hides new email notifications, as well as providing feedback about "how much time a person is spending writing and reading messages, versus targets they set."
In addition to tech titans limiting their own social media exposure, others are vocally criticizing it, including former Facebook execs Sean Parker and Chamath Palihapitiya, Apple chief exec Tim Cook, and Salesforce chief executive Marc Benioff.
Studies from San Diego State University and University of Georgia revealed that, "teens who spend more time online are less happy than those who spend time on other activities," and a Facebook report last year "found people who passively scroll through posts felt worse afterwards." Pediatric and mental health experts "are lobbying Facebook to discontinue its Messenger Kids app."
The New York Times reports that Georgetown University computer science associate professor Cal Newport challenged the readers of his blog to "remove every piece of digital interaction that wasn't critical to their work and lives," and then slowly add it back in. The digital diet, he said, is "a way for people to control their digital intake, particularly since the 2016 presidential election." Newport estimates that almost 2,000 people said they would "participate in his challenge."
"There's a lot of complexity and uncertainty in the role that these technologies should play in personal and professional life," said Newport, who sends daily messages of encouragement to participants. "We're past the stage where they're novel, but not to the point where they're stable." People who accepted the challenge report they imposed strict guidelines and picked up new hobbies.
Topics:
Apple
,
Cal Newport
,
Center for Humane Technology
,
Chamath Palihapitiya
,
Children
,
Chrome
,
Email
,
Facebook
,
Georgetown University
,
Google
,
InBox When Ready
,
Marc Benioff
,
Messaging
,
Messenger Kids
,
Microsoft
,
Presidential Election
,
Productivity Paradox
,
Salesforce
,
San Diego State University
,
Sean Parker
,
Silicon Valley
,
Social Media
,
Tim Cook
,
Tweets
,
University of Georgia