Those who doubted virtual currency have had their worst fears confirmed: cryptocurrency's value has plummeted 50 percent from its peak in early January, pushing Bitcoin, for example, below $7,000. Among the problems bedeviling virtual currencies are hackers, scams and Ponzi schemes. Now, the Securities and Exchange Commission and the Commodity Futures Trading Commission are scheduled to testify to the Senate banking committee about how they have been trying to corral cryptocurrency markets.
The New York Times reports that, "in the past two weeks, both have brought major cases, but people in the young industry said regulators had barely made a dent." The website Coinmarketcap reports that, "the value of all outstanding virtual currencies has been cut by more than half, down over $400 billion as of Monday."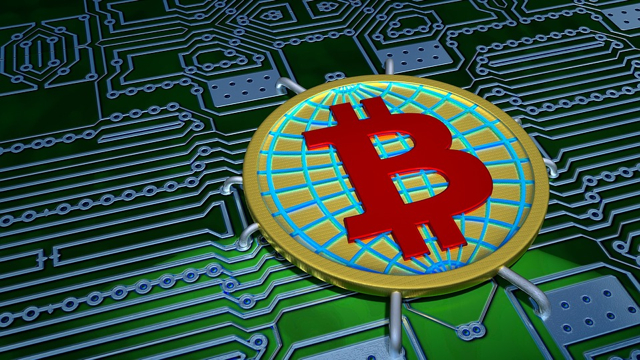 "Cryptocurrencies are almost a perfect vehicle for scams," said University of Pennsylvania Wharton School professor Kevin Werbach. "The combination of credulous buyers and low barriers for scammers were bound to lead to a high level of fraud, if and when the money involved got large. The fact that the money got huge almost overnight, before there were good regulatory or even self-regulatory models in place, made the problem acute."
Some operators shut down operations after they've raised their money; other virtual currencies have been hacked, and some online groups engage in "pump-and-dump" schemes to manipulate the currency's price.
Among the frauds that government agencies have halted is BitConnect, which was valued at $3 billion. Last month, Texas and North Carolina securities regulators issued cease-and-desist orders after BitConnect "had operated openly for months, collecting hundreds of millions of dollars from people around the world despite being labeled a Ponzi scheme by many prominent people in the virtual currency industry."
Also in January, the Commodity Futures Trading Commission targeted Big Coin, "a purported swindle that had attracted $6 million." The majority of activity has centered on Initial Coin Offerings (ICOs), "in which entrepreneurs sell custom virtual currencies to investors to raise money for software they are building." Icodata, which tracks ICOs, reports that, "about 890 projects raised over $6 billion last year, a 6,000 percent increase over the year before."
"These markets are new, evolving and international," wrote SEC chairman Jay Clayton and Commodity Futures Trading Commission chair J. Christopher Giancarlo. "As such they require us to be nimble and forward-looking."
Topics:
Big Coin
,
Bitcoin
,
BitConnect
,
Coinmarketcap.com
,
Commodity Futures Trading Commission
,
Cryptocurrencies
,
Finance
,
Fraud
,
Hackers
,
Icodata
,
Initial Coin Offerings
,
J. Christopher Giancarlo
,
Jay Clayton
,
Kevin Werbach
,
Ponzi Schemes
,
Pump-and-Dump
,
Regulators
,
SEC
,
Securities and Exchange Commission
,
Security
,
Senate
,
University of Pennsylvania
,
Virtual Currency