Last year, the motion picture box office surpassed $11 billion for the first time in history. But that hasn't kept distributors and exhibitors from guarding the traditional 90-day window between theatrical release and home entertainment. When major studios attempted to shrink that window five years ago, theater owners fought back. Now, Screening Room, a startup backed by entrepreneur and former Facebook/Napster executive Sean Parker, as well as some Hollywood heavyweights, is trying again — and may succeed by offering anti-piracy tech and revenue sharing.
Variety notes that Screening Room proposes to offer new movie releases in the home on the same day they hit theaters, charging $150 for access to the secure STB and then $50 per view. Consumers would have a 48-hour window to watch the film and would also get two free tickets to see the movie in a motion picture theater, potentially bringing exhibitors more concession stand revenue.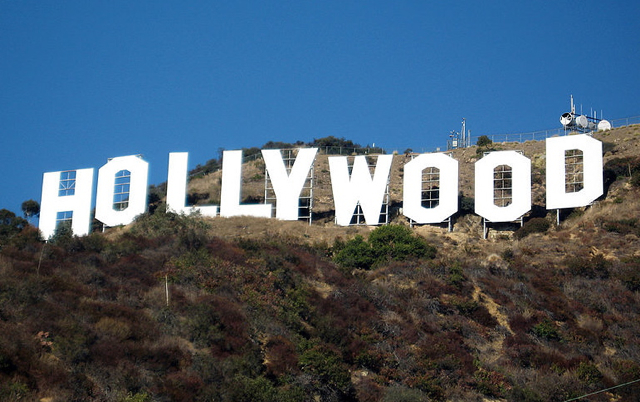 The financial arrangement would cut in exhibitors, with as much as $20 of the fee and as much as 20 percent of the $50-per-view revenue. Screening Room's fee would be 10 percent.
To help broker deals, Screening Room, led by co-founder/chief executive Prem Akkaraju, has brought on Jeff Blake, former Sony Pictures worldwide marketing and distribution chief, who has ties with exhibition and studio executives. He and other Screening Room executives have been meeting with all the major studios and "feeling out exhibitors."
The company has told studio executives they are "close to finalizing a deal with AMC." If AMC's acquisition of Carmike Cinemas goes through, it will become the world's largest exhibitor.
Universal, Fox and Sony are said to have expressed some initial interest. However, Variety notes that a "potential deterrent for distributors is that Screening Room is looking to be the exclusive content partner. This may give pause to studios like Universal that make movies available through parent company Comcast, or Sony, which has family ties to PlayStation."
For their part, distributors are still opposed to shrinking the exclusivity window to less than 90 days and studios are "wary of upsetting exhibitors." But there have been other efforts. Last fall, Paramount with AMC and Cineplex cooked up a plan to release movies on home entertainment platforms 17 days after the number of theaters showing the films dipped below 300. Prima Cinema also offers a box — priced at $35,000 — that allows customers to screen new releases.
According to Variety, multiple sources suggest that noted filmmakers including J.J. Abrams, Brian Grazer, Ron Howard, Peter Jackson and Steven Spielberg are among those backing Screening Room. "Only some of them have invested money, but all are shareholders in the startup," notes the article.
Topics:
AMC
,
Box Office
,
Brian Grazer
,
Cineplex
,
Comcast
,
Day-and-Date
,
Disney
,
Distribution
,
Exhibition
,
Facebook
,
FOX
,
Hollywood
,
Home Entertainment
,
J.J. Abrams
,
Jeff Blake
,
Movie
,
Napster
,
Paramount
,
Peter Jackson
,
Piracy
,
Prem Akkaraju
,
Prima Cinema
,
Ron Howard
,
Screening Room
,
Sean Parker
,
Sony
,
Sony Pictures
,
Steven Spielberg
,
Studio
,
Theater
,
Theatrical Release
,
Universal