Samsung Electronics Co. is streamlining its corporate structure, merging its mobile and consumer electronics units and paring down to two CEOs to simplify its structure and focus on the logic chip business. Promoted to vice chairman and CEO, TV research and development expert Jong-Hee ("JH") Han will continue to head Visual Display while also leading the merged SET Division, combining mobile and consumer electronics. Kye-Hyun Kyung has also been named CEO, running Device Solutions, a B-to-B components division led by chips. The former head of Samsung Electro-Mechanics brings experience in flash memory and processor design.
The change is expected to boost Samsung's competitiveness and position it for increased emphasis on chip output at a time when the company is seeking to offset slowing mobile growth.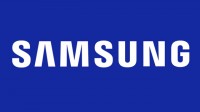 "Samsung, whose Galaxy flagship brand helped it become the world's biggest smartphone maker by volume, is seeking to revive slowing mobile growth, whose profit contribution shrank to 21 percent last quarter from nearly 70 percent at its peak in early 2010," Reuters writes.
Now it is components, notably chips, that have become the company's most profitable sector, aided by a surge in data storage and a global semiconductor shortage. In Q3, Device Solutions generated almost 75 percent of Samsung's $13.4 billion in operating profit.
Han, who is expected to optimize synergies and spur R&D at the consumer electronics unit, lacks experience in mobile. But Reuters cites an analyst saying the moves could help Samsung offer "seamlessly connected services between its smartphones and home appliances." The goal, Yuanta Securities Korea analyst Jae-Yoon Lee said on Reuters, is for Samsung to form a platform of its own.
The reorganization follows Samsung vice chairman Lee Jae-Yong's August parole after serving six months in prison for bribery related to the corruption scandal that toppled South Korean president Park Geun-Hye. Lee Jae-Yong is known professionally in the West as Jay Y. Lee.
The New York Times suggests Lee was paroled early due to public anxiety "that with Mr. Lee locked away, Samsung was postponing key strategic decisions, including the location of a $17 billion chip plant in the United States." In November, Samsung announced the new plant will be in Taylor, Texas, the decision "coinciding with Lee's first business trip to the United States in five years," according to Reuters.