Discord has begun testing a Premium Membership feature that lets creators monetize their communities by offering subscriptions. The program allows content providers to offer tiered-access, create subscription-only channels, or paywall entire communities (which Discord calls "servers"). "With Premium Memberships, creators and community owners will have the ability to gate part or all of their server behind a paid subscription," the company says. Many Discord communities have been offering that sort of experience by integrating services like Patreon, Twitch and YouTube. With Premium Memberships they'll be able to do it natively through Discord.
"There are already journalists, professional map makers, and other communities monetizing their Discord servers, with many using the Clubhouse-like Stage Channels audio features to provide a small and more intimate community or exclusive perks for subscribers," writes The Verge.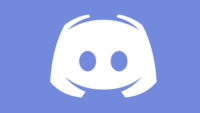 Premium Membership extends and expands that control for creators, who will continue to set their own price structures. For now, Discord is letting only "a select handful" of creators test the Premium experience, according to a blog post that says it plans to expand participation next year. Mobile integration is another feature "coming soon." Initially the test is enabled only through computers and browsers.
The company feels revenue opportunities will make the platform more attractive to more creators. "By providing tools that let community creators earn money, more of them will run healthy engaged communities for longer periods of time," Discord director of engineering Sumeet Vaidya said in an interview with The Verge, which reports the company is offering a 90/10 revenue split in favor of creators.
"This was the most favorable split we could think of, to make sure both parties are invested in the long run," Vaidya told the outlet. Engadget says the company is suggesting monthly fees ranging from $2.99 to $99.99, conceding most channels will cost $5-10 per month.
San Francisco-based Discord is a group platform for voice-video-chat that launched in 2015, initially finding favor with gamers, then sports fans. During COVID-19, the company seized an opportunity to broaden a captive audience, changing its slogan in March 2020 to "Chat for Communities and Friends" and retiring "Chat for Gamers."
Business of Apps reports there are 6.7 million active servers on Discord, which has more than 140 million active monthly users and 300 million registered accounts. Early this year, the company was reportedly being shopped for around $10 billion, with interest from Microsoft. No sale occurred, but Sony took an investment position in May.