The Federal Communications Commission has allocated $9.2 billion to build rural broadband networks, which FCC chair Ajit Pai hailed as the biggest commitment to bring Internet services to these poorly served areas. The funding is the result of an auction in which companies such as Windstream Holdings, Charter Communications and SpaceX bid against each other to build the fastest broadband networks at the lowest costs. The 180 companies that won have 10 years to build the networks with incentives to finish sooner.
The Wall Street Journal reports that, according to the FCC, "the auction covered more than five million homes and businesses in 49 states … [and] in about 85 percent of locations, the providers promised ultrafast 'gigabit' speed." The remaining 15 percent will "see download speeds of at least 100 megabits a second, capable of large downloads."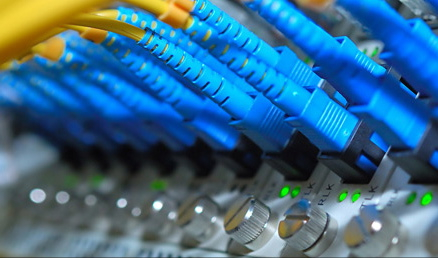 In the past, federal subsidies with mostly to "favored incumbent telephone companies and offered fewer dollars through auctions." "This time around, they structured it totally differently, so it was a lot of nontraditional players," said MoffettNathanson analyst Nick Del Deo.
At Windstream, which has a history of building networks in rural areas, vice president of federal government affairs Thomas Whitehead warned the government against "treating rural America as a science project," noting that some of the auction winners "appear to be planning to deploy almost entirely novel technologies: gigabit fixed wireless and low-earth orbit satellite."
"Many rural Americans may be left out to dry," he said.
LTD Broadband was the biggest winner, with about $1.3 billion to connect 500,000+ homes and businesses. Based in Las Vegas, it "has primarily used tower-mounted, 'fixed wireless' technology … [and] the federal funds will allow it to vastly expand its relatively small fiber-optic cable offering." Charter "secured about $1.2 billion to serve more than one million locations across 24 states … [and] a consortium of rural electric companies won about $1.1 billion."
Broken down by state, California "topped the list with $695 million, followed by Mississippi at $495 million." FCC officials "set aside $16 billion for the auction but ended up needing $9.2 billion … The remaining $6.8 billion is expected to be available in another planned FCC auction targeting additional unserved locations." The FCC has spent "at least $35 billion" on rural broadband since 2012, "while the U.S. Agriculture Department and states have their own subsidies."
Funding is drawn from fees on U.S. telephone bills but, according to the FCC, "millions of Americans still lack access either because they don't have access to a network or they can't afford it." Another problem has been "a lack of detailed maps of broadband networks," which relies on self-reporting by ISPs, which "can report serving a whole area even if they reach only a single home or business there."
Topics:
Ajit Pai
,
Broadband
,
California
,
Charter Communications
,
Department of Agriculture
,
FCC
,
Fixed Wireless
,
Gigabit Internet
,
Internet
,
ISP
,
Low Earth Orbit
,
LTD Broadband
,
Mississippi
,
MoffettNathanson
,
Nick Del Deo
,
Rural Broadband
,
Small Fiber Optic
,
Space Exploration Technologies
,
SpaceX
,
Thomas Whitehead
,
Windstream Holdings
,
Wireless