Amazon announced the AWS Panorama Appliance, a plug-in that connects to a network and identifies video streams from cameras in the customers' industrial facilities. It enables AI services for construction, manufacturing, retail and other industries and is aimed at "industrial companies looking for a more holistic, computer vision-centric analytics solution." It integrates with AWS IoT services including SiteWise. Also new is the AWS Panorama SDK that allows manufacturers to build new cameras for computer vision at the edge.
VentureBeat reports Amazon stated that Panorama-compatible cameras "will work out of the box with AWS machine learning services," allowing customers to "build and train models in SageMaker and deploy to cameras with a single click."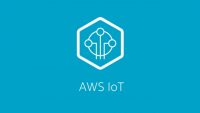 The press release notes that, with AWS Panorama Appliance, customers in industrial facilities have "the ability to use computer vision to improve quality control and workplace safety." The AWS Panorama SDK "allows industrial camera manufacturers to embed computer vision capabilities in new cameras."
The process begins when customers connect the Appliance to their network, which then "automatically identifies camera streams and starts interacting with the existing industrial cameras." Each Appliance "can run computer vision models on multiple camera streams in parallel, making possible use cases like quality control, part identification, and workplace safety."
Via integration with AWS machine learning and IoT services, the Appliance allows customers to "build custom machine learning models or ingest video for more refined analysis." The AWS Panorama Appliance also "extends AWS machine learning to the edge to help customers make predictions locally in sites without connectivity."
In addition to "third party pre-trained computer vision models for retail, manufacturing, construction, and other industries," customers can develop their own computer vision models in Amazon SageMaker and deploy them on the Appliance.
With the AWS Panorama SDK, manufacturers can build cameras that "run computer vision models for use cases like detecting damaged parts on a fast-moving conveyor belt or spotting when machinery is outside of a designated work zone." Such cameras can use Nvidia and Ambarella chips designed for computer vision. Using the Amazon Panorama SDK also enables manufacturers to "build cameras with computer vision models that can process higher quality video with better resolution for spotting issues … [as well as] more sophisticated models on low-cost devices that can be powered over Ethernet and placed around a site."
Customers can also add Lambda functions to cameras "to be alerted to potential issues via text or email." AWS offers pre-built models for PPE detection and social distancing that can be deployed "without doing any machine learning work or special optimizations."
VentureBeat notes that SageMaker Data Wrangler is "a new AWS service designed to speed up data prep for machine learning and AI applications … [and] SageMaker Feature Store [is] a purpose-built product for naming, organizing, finding, and sharing features, or the individual independent variables that act as inputs in a machine learning system."
Also new is SageMaker Pipelines, "a CI/CD service for AI. DevOps Guru and QuickSight Q use "machine learning to identify operational issues, provide business intelligence, and find answers to questions in knowledge stores." In addition, the company announced the Amazon Monitron end-to-end equipment monitoring system and Amazon Lookout for Equipment failures.
Topics:
Amazon
,
Amazon Monitron
,
Ambarella
,
Artificial Intelligence
,
AWS Panorama Appliance
,
AWS Panorama SDK
,
Cameras
,
Computer Vision
,
DevOps Guru
,
Edge Computing
,
IoT
,
Lambda Functions
,
Machine Learning
,
Nvidia
,
Panorama
,
QuickSight Q
,
SageMaker
,
SageMaker Data Wrangler
,
SageMaker Pipelines
,
SiteWise
,
Social Distancing