The COVID-19 pandemic has closed concert venues and halted touring for musicians but now some are achieving success via Spotify, YouTube, TikTok and apps such as DistroKid, SubmitHub and ForTunes.io. Previously, musicians depended on the big music companies — Universal Music Group, Sony Music Entertainment and Warner Music Group — to promote and market their work. Now, according to distributor AWAL, hundreds of independent musicians are making $100,000+ from streaming, and Jayda G and RAC even got Grammy nominations.
Bloomberg reports that, "Merlin, a not-for-profit that negotiates distribution rights and royalties on behalf of independent labels and rights-holders representing self-publishing musicians, accounts for around 15 percent of the market."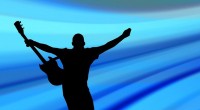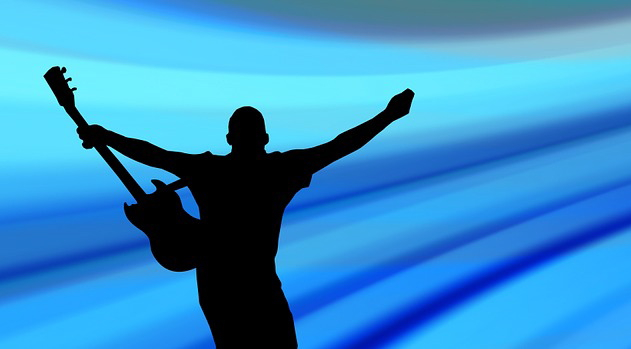 According to its chief executive Jeremy Sirota, its "share of major digital music platforms" has grown 3.5 percent during COVID-19. A MIDiA Research survey revealed that, "some 68 percent of independent artists have reported making more music during lockdowns … [and] the number publishing their own music direct to fans grew 31 percent between 2019 and September this year to 4.7 million."
MIDiA analyst Mark Mulligan said, "these artists, who tend to be earlier in their career, are playing by different rules to established artists by releasing directly themselves or doing label services deals with next-generation record labels."
Connecticut-based rapper Chris Webby has almost 60 million streams on Apple Music and Spotify since March. "I'm not saying I can pull the strings some labels can, but in theory I can operate similarly and I own my music and that is the biggest deal for me," he said. Volume and consistency are the keys to this success; he has uploaded a new track every other Wednesday for nine months, acquiring 1.5 million monthly listeners in the process.
"It's all about singles and algorithms," said Webby. "You have to learn that and stay on the cutting edge of these platforms." He uses agents to distribute his work and "back-end apps that analyze which songs are clicking with listeners, which he uses to pick the songs for his next album."
Musician Celsius self-releases his work "and manages other musicians in the same genre including Speechless, whose monthly listens have roughly doubled since February to around 2 million." He stated that indie artists are gravitating to Amuse, a distribution platform that "manages accounting and complex royalty splits," to start their own labels or collaborate, and SubmitHub as another that "lets musicians boost their streaming profiles by connecting with curators of the most popular playlists."
ForTunes.io is helpful, by telling a musician "when their track has been put on a Spotify or Apple playlist so they can drum up more noise for their work on social media." "COVID has created a situation where everyone is almost on the same playing field — the impact of a large artist's label on marketing is a lot smaller," Celsius said.
Topics:
Amuse
,
Apple Music
,
AWAL
,
Celsius
,
Chris Webby
,
Coronavirus
,
COVID-19
,
DistroKid
,
ForTunes.io
,
Grammy Award
,
Independent Music
,
Jayda G
,
Jeremy Sirota
,
Mark Mulligan
,
Merlin
,
MIDiA Research
,
Music
,
RAC
,
Royalties
,
Sony Music Entertainment
,
Speechless
,
Spotify
,
Streaming
,
SubmitHub
,
TikTok
,
Universal Music Group
,
Warner Music Group
,
YouTube